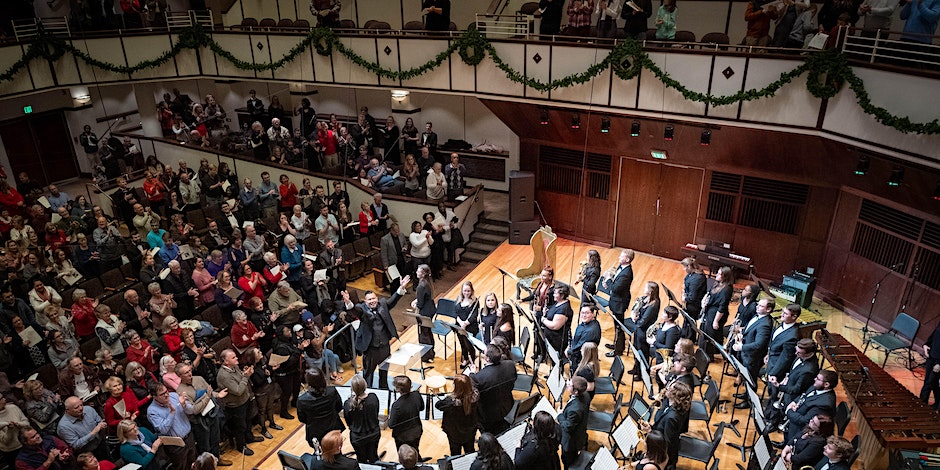 Date

December 8, 2023

Time

7:00 pm - 9:00 pm

Christel DeHaan Fine Arts Center, University of Indianapolis
Come and join the holiday festivities with the UIndy Choirs, Symphonic Wind Ensemble, Jazz Ensemble, and Orchestras performing Christmas classical and contemporary celebrations of the holiday season!
Purchase tickets here!

UIndy Employees and Student, to receive your complimentary free tickets please enter your ID Number (A#) as the promo code when selecting a ticket. This will enable you to view your free tickets.