Faculty Artist Concert Series: The Auspicious 1680s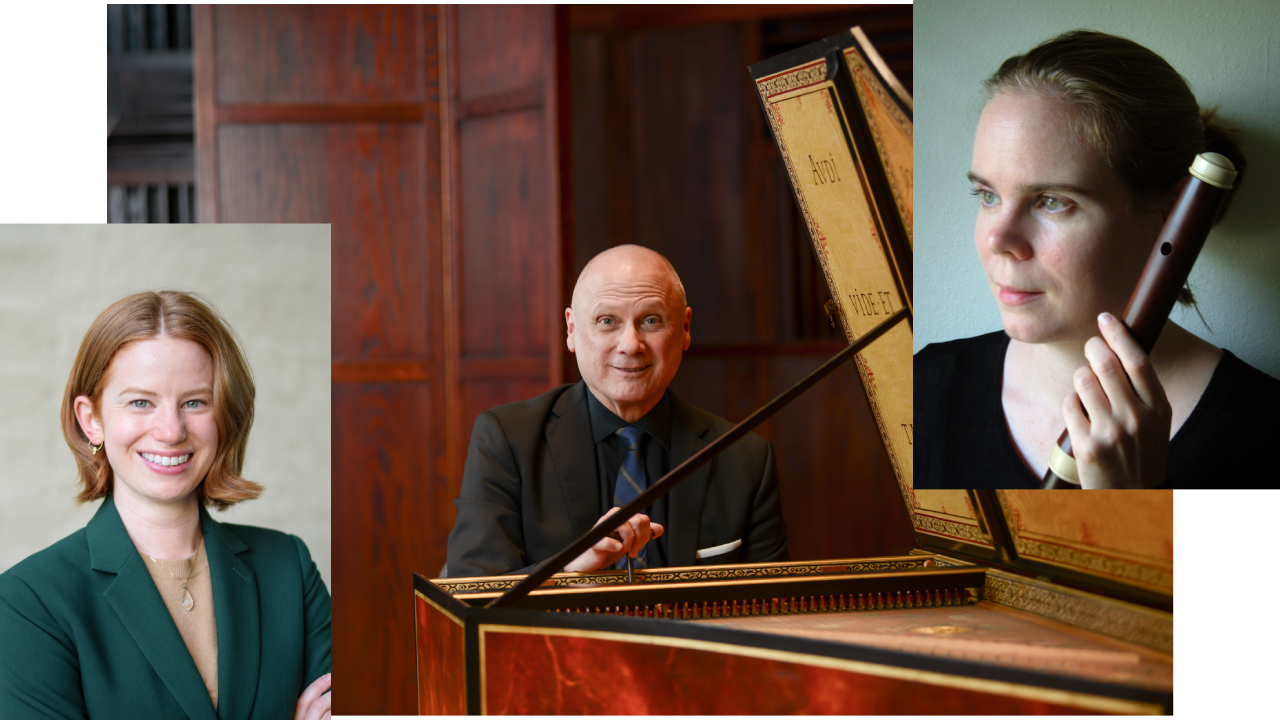 This event has ended
Date

September 18, 2023

Time

7:00 pm - 8:30 pm

Christel DeHaan Fine Arts Center, University of Indianapolis
Tamara Thweatt (flute), Sophie Benn (cello), and Thomas Gerber (harpsichord) use period instruments to showcase a diversity of styles from composers born in the 1680s.
Francesco Geminiani, Sonata in D minor, Op. 5, No. 2, H. 104 for cello and basso continuo
Johann Sebastian Bach, Sonata in B minor, BWV 1030 for flute and harpsichord obbligato
Jean-Philippe Rameau, Nouvelles Suites de Pièces de Clavecin [Suite in A minor] for harpsichord
George Frideric Handel, Sonata in D, HWV 378 for flute and basso continuo
NEW CONCERT TIME–7:00 pm!