Jazz Artist Concert Series with Tamir Hendelman Trio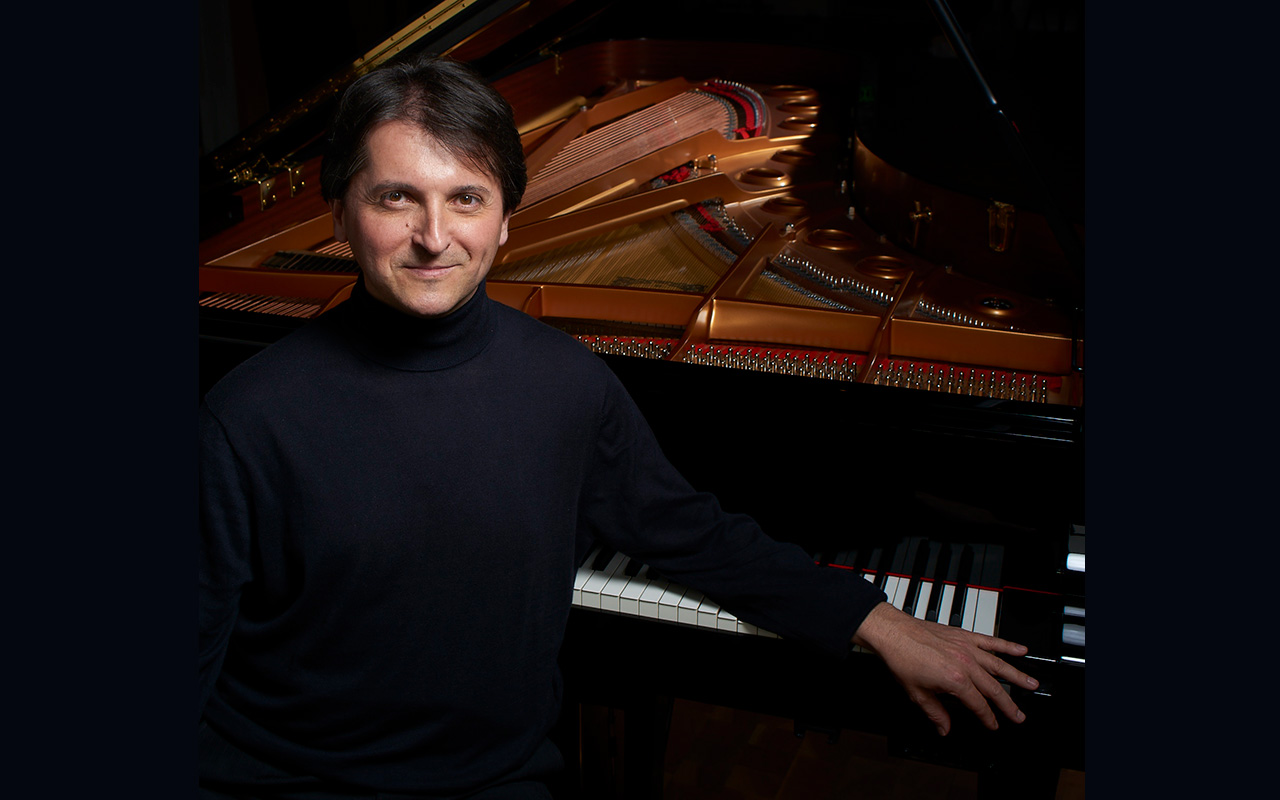 This event has ended
Date

October 20, 2022

Time

7:30 pm - 9:00 pm

Christel DeHaan Fine Arts Center, University of Indianapolis
Thursday, October 20, 2022 at 7:30 P.M.
Ruth Lilly Performance Hall, Christel DeHaan Fine Arts Center
Free Admission
Guest artists:
Tamir Hendelman, piano
Paul Keller, bass
Sean Dobbins, drum set

Featuring Los Angeles-based jazz pianist Tamir Hendleman, the Tamir Hendelman Trio also consists of stellar world class jazz musicians Paul Keller (bassist – performed with) and Sean Dobbins (Detroit-based drummer).
About the Trio
Tamir Hendelman
Los Angeles based pianist, composer, and arranger Tamir Hendelman, who has performed with and arranged music for Natalie Cole and Barbra Streisand, is known for his dynamic playing and imaginative arranging on his own trio recordings and those of the Jeff Hamilton Trio and the Clayton- Hamilton Jazz Orchestra.

As a youth, he moved from Tel Aviv to Los Angeles, winning Yamaha's national keyboard competition, performing in Japan and the Kennedy Center, attending Tanglewood in 1998 and receiving a Bachelor of Music Composition from the Eastman School of Music in 1993 after studies with pianist/composers Clare Fischer and Billy Childs.

His latest CD, Destinations, reached #1 in the US jazz charts, featuring music by Jobim, Jarrett, Ravel, originals and more. His first recording, Playground features John Clayton and Jeff Hamilton and reached the top of the charts as well. Recent recordings include Graham Dechter's Minor Influence and Jeff Hamilton Trio's Catch Me If You Can.

In 2001, Hendelman premiered John Clayton's version of Oscar Peterson's Canadiana Suite in 2001 with the Clayton-Hamilton Jazz Orchestra and has also performed with the Winston-Salem Symphony, Arizona Music Fest, and Pittsburgh Symphony Orchestras. As a faculty member of UCLA's Herb Alpert School of Music since 2005, Hendelman has given numerous workshops at universities and music programs in the US and abroad.

Paul Keller
String bassist Paul Keller is a Michigan jazz hero; he loves his life in Saline, MI where he lives with his wife and two kids and performs locally – in Detroit and across his home state of Michigan. Paul wear many jazz hats: He leads several successful and busy jazz ensembles including his 27-year old, 15-piece big band The Paul Keller Orchestra; he's an in-demand side man, a prolific composer, a creative and skilled arranger, an enthusiastic and innovative jazz educator, a recording company owner and producer, and a nationally recognized recording artist. Paul can be heard every week at his home base – Zal Gaz Grotto in Ann Arbor (on Mondays with his PKO big band and on Tuesdays with the Easy Street Jazz Band).

Sean Dobbins
Sean Dobbins got his start as sought-after Detroit area jazz sideman at a young age, when he would regularly play with Blue Note artist Louis Smith.Though still young by jazz standards, Dobbins has amassed an impressive list of playing companions. He has performed/toured/recorded with Benny Golson, Dr. Lonnie Smith, Joey DeFrancesco, George Cables, James "Blood" Ulmer, Rodney Whittaker, Jon Hendricks, David "Fathead" Newman, Barry Harris, David Baker, and a host of other great musicians.