Former coach Waltman dies after long illness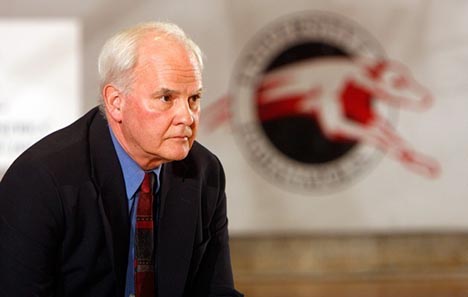 Former UIndy men's basketball coach Royce Waltman is being remembered as an Indiana legend in news coverage about his death Monday from cancer.
Waltman guided the Greyhounds from 1992 to 1997 and returned for the 2007-2008 season, compiling a 103-62 record overall as head coach. He also assisted Bobby Knight at Indiana University in the '80s and coached at DePauw and Indiana State universities, more recently providing color commentary for IU. He was 72 and is survived by his wife and two children.
Current men's basketball head coach Stan Gouard, who assisted Waltman at ISU, recalled him as "a dear friend, a mentor and a brilliant coach," in a statement released by UIndy Athletics. "His encouragement and support, along with his stories of staying true to who he was, have had an enormous impact on me and my coaching career."
Here's a sample of today's reports on Waltman's passing:
The Indianapolis Star
WTHR
WISH
SBNation
New York Times
Read more about Coach Waltman's legacy at the UIndy Athletics website.