In the news: lacrosse, first family, forensics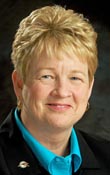 The first season is more than a year away, but the UIndy men's and women's lacrosse program leads a story in this week's Indianapolis Business Journal. Sports business reporter Anthony Schoettle talks with Sue Willey, our VP for Intercollegiate Athletics, about why adding the sport is a strategic move for Midwestern universities. Subscribers can read the story here.
Leading lacrosse website laxpower.com also picked up the news about the coaching team hired to launch the sport at UIndy. Learn more about coaches Greg Stocks and Jillian Howley at the Athletics website.
*               *               *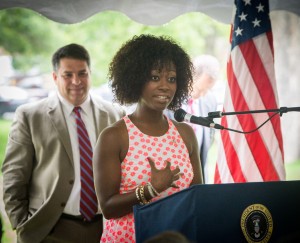 UIndy's first couple, Rob and Wilmara Manuel, are featured in a NUVO Newsweekly story about last week's naturalization ceremony in Indianapolis, where 101 local residents became U.S. citizens just in time for the Fourth of July. The Manuels were guest speakers for the event.
See NUVO's story and photo gallery here. More photos are on President Manuel's Facebook page.
*               *               *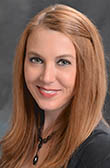 The UIndy forensics team led by Dr. Krista Latham continues to gain attention for its humanitarian work in southern Texas, where the group seeks to identify the remains of migrants who have died while pursuing new lives in the United States.
Foreign Affairs magazine covers the project in a piece headlined "Northbound: What happens after crossing the border," which can be read here (free registration required). The story also is available at the website of writer Ananda Rose, who is exploring the technical aspects of the work for a separate upcoming piece in Scientific American magazine.
The Corpus Christi Caller-Times — following up on a story that spread worldwide last month — just published another piece on the project, this time focusing on the science involved. The online version is available only to subscribers, but the text is below.
Scientists donate work to identify dead migrants
By Mark Collette
CORPUS CHRISTI – The human bones come out of the sandy earth bleached by sun, scattered and scavenged by varmints.
Migrants who make it this far, to the sere and sprawling ranches around the Border Patrol checkpoints, have survived assaults, smugglers' stash houses and robberies on La Bestia — "The Beast," the freight train lines where they stow away north from Central America.
They usually have fallen just miles short of their last pickup, short of the highway that leads to Houston and to the safety beyond.
To think, then, that a family somewhere has a chance to put a name to the bones, to claim them, seems beyond hope.
But the dimensions of a bone, the crest of a bone tip, the topography of a skull, even some small molecules — not just DNA — can, for an expert, act like a trail of breadcrumbs leading from Texas back to home.
Now that the anonymous graves of migrants in Brooks County have been exhumed, the long, meticulous process of identification begins.
Texas doesn't have anyone working full time on that job.
But it does have a network of scientists who essentially volunteer hundreds of hours and thousands of dollars in time and resources to name the dead — a process that could cost thousands of dollars per body if the researchers charged for the work.
Most are being analyzed at Texas State University and Baylor University. Others are handled by anthropologists in Indiana, Hawaii and Nebraska. They all are affiliated with the Reuniting Families project founded by Baylor anthropologist Lori Baker.
Ideally, migrants' remains would not be buried before medical examiners and anthropologists try to make an identification. In Brooks County, there are no more burials. Starting in August 2013, with the help of a grant from the governor's office, the county began sending all newly discovered migrant remains to Corinne Stern, the medical examiner in Laredo. She has been identifying more than 70 percent of nonskeletonized remains brought to her office, she said.
Her office now handles autopsies for 10 South Texas counties, but it wasn't always so.
"There literally have to be hundreds, maybe thousands of dead migrants buried in South Texas," said Bruce Anderson, a professor of anthropology at the University of Arizona and forensic anthropologist for the Pima County Medical Examiner's Office in that state. "We just have too many missing persons reports for families who believed their loved ones crossed in Texas."
Remains analyses reveal profiles
Anderson and the staff in Pima County have been collecting such reports for more than a decade while they worked to identify more than 1,400 people who died entering Arizona illegally. As Arizona's deaths increased, the Pima County office became a central hub for the work. The anthropologists there developed databases of skeletal measurements that link certain bone measurements to specific populations and even geographic areas.
Most of those measurements were taken from Mexicans, said Kate Spradley, forensic anthropologist at Texas State University.
But the new migration through Texas is coming largely from Central America, and Spradley has specialized in developing new data and techniques for identifying skeletal traits of those regions.
In 2013, field teams from Baylor and the University of Indianapolis began exhuming anonymous graves at Sacred Heart Burial Park in Falfurrias. They exhumed 60 bodies. Those remains, along with 50 more skeletal remains recovered by Brooks County deputies in 2013, were transferred to the various institutions working with Reuniting Families.
Spradley received about 45 and has finished detailed profiles on about 21, she said. Krista Latham, an anthropologist at Indianapolis, has done 13. More have been completed at Baylor.
But many still await analysis, and more than 52 others exhumed in a second field effort in June have added to the backlog.
DNA starts breaking down soon after death, so soft tissues are of little use when there are no other means to identify a person. But rigid bone protects DNA within, Spradley said.
Depending on the condition of a body, it takes a week or longer to reduce it to a clean skeleton, using a warm bath with an enzymatic detergent, Latham said.
Detailed measurements are taken: length, thickness and shape of long bones; proportions of the head and face; presence of ridges and crests that may indicate gender.
A complete skeleton is rare. The laboratory may receive a person represented by only a skull, or two bones.
The analysis may take weeks or months, Latham said. Laboratory workers, including graduate students, wash clothes that may be black and nondescript with body fluids. In one case, a bandanna that was washed revealed a distinctive representation of the reggae legend Bob Marley, Spradley said.
Odontologists study the teeth. Other laboratories analyze isotopes taken from the bones — elements absorbed by the body that have a unique mass. Certain isotopes are linked to geographical regions.
Measurement by measurement, a profile emerges: man or woman, old or young, maybe born of a certain part of a certain country, maybe a preference for a certain singer.
The information is entered into NamUs, the National Missing and Unidentified Persons System, which can be accessed publicly anywhere. In Texas, DNA profiles are sent to a database at the University of North Texas.
If a family member finds a possible match based on the skeletal profile, the person can submit a DNA sample to compare with the remains.
Matching bodies to families a problem
But many families of the missing have submitted samples to one database, such as those fostered by the Argentine Forensic Anthropology Team, while the DNA samples from the body may be stored at North Texas. The anthropology team doesn't accept family DNA samples just to be stored for future comparisons, in case a match might one day arise, the anthropologists said.
"The biggest stumbling block in comparing DNA is having family reference samples in one database and having a missing person profile in another database, and having those two databases not communicate with each other," Anderson said.
A coalition of researchers and institutions working on missing migrants, including Spradley, Anderson and the Colibri Center for Human Rights in Arizona, is trying to solve the database conundrum, and some are working on building missing persons databases devoted solely to migrants that can be shared across jurisdictions, Anderson said.
"What nobody wants is a bunch of small DNA labs each holding information and not communicating with one another," he said.
The process is so painstaking — so much more than just recovering a body and taking a sample — and there are so few people in Texas dedicated to the work that just one of the skeletons recovered from Brooks County in 2013 has been identified. But more are likely to come. Reuniting Families has identified more than three dozen people so far.
Spradley's lab can process two skeletons at a time. She hopes to one day have a full-time project coordinator at Texas State University. Until then, Reuniting Families continues the work, when and where it can. The researchers hope to return to Falfurrias next year to exhume another section of Sacred Heart.
Look at end of trail gives pause
This summer, the scientists and their students paid their own travel expenses and braved snakes, spiders and heat exhaustion to work here. They moved more than half a million pounds of dirt by hand.
And through the help of community supporters who helped feed and encourage the teams, they got a close-up look at life and death on the border.
Ryan Strand, a graduate student with the Indianapolis crew, pondered the situation during a 45-minute ride to the emergency room for dehydration — treatment he needed even after six hours cooling off in a hotel room.
"I have no idea how people are able to survive this," he said.
"It's crazy to think (Brooks County) is usually the last leg of somebody's trip," fellow student Justin Maiers said.
"To be so close, and then to die so unceremoniously is kind of sad."
Copyright 2014 Scripps Media, Inc. All rights reserved. This material may not be published, broadcast, rewritten, or redistributed.