In the news: History, Int'l Relations, Sociology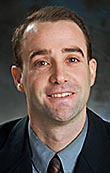 Associate Professor of History Edward Frantz — who also directs UIndy's Institute for Civic Leadership & Mayoral Archives — was interviewed for two recent stories in the Indianapolis Star.
One piece explored the historical, political and cultural issues surrounding an effort to restore a monument honoring Confederate soldiers in Garfield Park. The other looked at the implications of Joe Hogsett's resignation as U.S. attorney, perhaps to run for mayor of Indianapolis.
*               *               *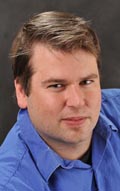 Associate Professor of International Relations Douglas Woodwell was a key source for a recent WISH-TV report on the political implications of the Malaysian Airlines crash in a disputed region of Ukraine. "Native Ukrainians coming out of their apartments and farms are not going to have the kind of weaponry that is required for this," Dr. Woodwell said. Watch or read the report here.
*               *               *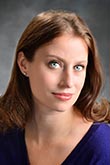 Assistant Professor of Sociology Amanda Miller brought an academic perspective to an Indy Star story about young women who are planning their weddings, often employing social media, even before having a particular fiancé lined up. "Dreaming is a response to not actually being able to attain the actual wedding," Dr. Miller says. That piece, which has since appeared in other papers, is available here.