Writer Michael Martone to speak Oct. 7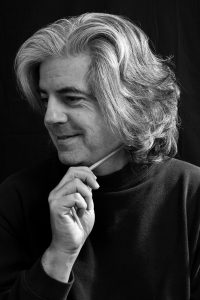 Indiana-born essayist and fiction writer Michael Martone will visit campus Oct. 7 through UIndy's Kellogg Writers Series.
Martone will read and discuss his work at 7:30 p.m. in Room 010 of Schwitzer Student Center. Admission is free.
The Fort Wayne native's most recent collections of short fiction include Four for a Quarter, Not Normal, Illinois: Peculiar Fiction from the Flyover and Double-wide, his early stories. Previous books include Pensées: The Thoughts of Dan Quayle, Fort Wayne Is Seventh on Hitler's List and Alive and Dead in Indiana.
Martone, director of the Creative Writing Program at the University of Alabama, also has edited two collections of essays about the Midwest for University of Iowa Press: A Place of Sense: Essays in Search of the Midwest and Townships: Pieces of the Midwest. His own collection of essays about the Midwest, titled The Flatness and Other Landscapes, won the AWP Prize for Creative Nonfiction in 1998.
UIndy's Allen & Helen Kellogg Writers Series brings writers of distinction to campus for public readings and discussions. All events are free of charge. More information is available at (317) 788-3373 or here.