Exhibition pays tribute to local arts figure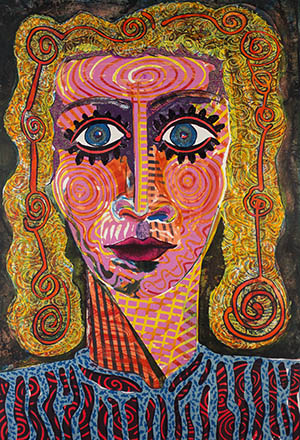 To many artists and students in central Indiana and across the nation, Ed Funk was best known as the owner of Dolphin Papers, an art supply company specializing in unique items and materials.
Funk was an artist in his own right, however, and a retrospective exhibition of his work opens Oct. 6 at the University of Indianapolis.
Ed Funk: Printmaker, Painter will be on display through Oct. 31 in UIndy's Christel DeHaan Fine Arts Center Gallery. The show features more than 30 works by the Navy veteran, including lithographs, monoprints, woodblock and letterpress prints, and oil and acrylic paintings. The pieces, many of them experiments in abstraction, date from the early 1990s up until Funk's death in 2013.
An opening reception is scheduled 4 to 6 p.m. Monday, Oct. 6, at the gallery, which is open 9 a.m. to 9 p.m. weekdays. More information is available at (317) 788-3253 or www.uindy.edu/arts/art.
The Christel DeHaan Fine Arts Center Gallery is overseen by UIndy's Department of Art & Design and directed by faculty member Mark Ruschman, chief fine arts curator for the Indiana State Museum and Historic Sites.