Anthropologists to discuss migrants' plight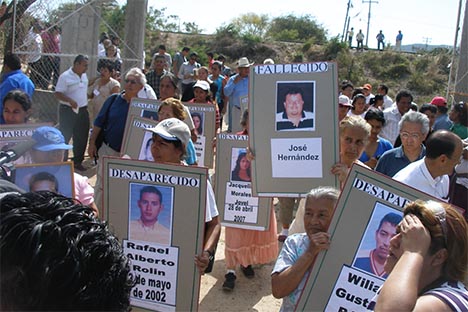 A UIndy anthropologist and a colleague will speak Oct. 16 on campus about their research and humanitarian work on the plight of undocumented migrants.
"Essential Collaborations: Bringing Together Biological and Cultural Perspectives on the Violence of Migration" will feature Krista Latham, associate professor of biology and anthropology at UIndy, and Wendy Vogt, assistant professor of anthropology at Indiana University-Purdue University Indianapolis.
The talk will begin at 4 p.m. Thursday, Oct. 16, in Lilly Science Hall Room 210. Admission is free.
Each year hundreds of thousands of Central American migrants, fleeing poverty and brutal violence in their home countries, travel clandestinely through Mexico, enduring abuse, injury, extortion, kidnapping and harsh conditions in hopes of reaching the United States. Southern Texas has become a focal point for border crossings that often end in death, leaving families across Mexico, Central America and the United States unsure of the fate of their loved ones.
In the presentation, the two speakers will discuss their diverse approaches to scientific work in this area and the importance of collaborating across subfields to understand and address the complexities of the migrant crisis.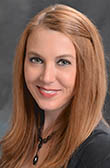 Dr. Latham will present a biological perspective by discussing ongoing forensic efforts to identify migrants buried in southern Texas and what their bodies tell of their difficult lives and travels. She and her students make annual trips to Brooks County, Texas, to collaborate with other forensic scientists, assisting so far in exhuming more than 120 unidentified migrant bodies. (See their photos, video and journal entries.) Latham is the director of osteology at UIndy's Archeology and Forensics Laboratory and director of UIndy's Molecular Anthropology Laboratory. She also serves as a consulting forensic anthropologist for police, coroners and pathologists throughout the Midwest and as a DNA expert in the federal court system.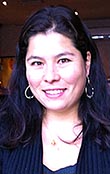 Dr. Vogt has worked in humanitarian aid shelters and transit points since 2006, including a year as a full-time volunteer in a migrant shelter in Oaxaca, Mexico. Her research examines the social, economic and political forces that propel migration from Central America and the many forms of violence migrants experience on their journeys north. Vogt is writing a book titled Life in Transit: The Intimate Logics of Mobility, Violence and Sanctuary in Southern Mexico. She also is working with colleagues in Mexico to form an organization to assist migrant families.
More information is available from Dr. Latham at lathamke@uindy.edu.