Health programs host state conferences
This week already is a busy one for UIndy's College of Health Sciences, which hosted the Indiana Athletic Trainers Association fall meeting on Sunday and is hosting the Indiana Society for Public Health Education's annual conference today.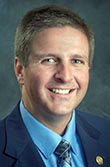 Sunday's IATA event drew more than 300 athletic trainers from throughout the state to campus for sessions that included Athletic Training Professor and Program Director Christine Lauber among the featured speakers.
Assistant Professor Craig Voll was inducted into the IATA Hall of Fame, an honor bestowed previously on UIndy Head Athletic Trainer Ned Shannon and retired faculty member and program director Connie Pumpelly. Voll, who recently joined UIndy from Purdue University, is a former IATA president and current president of the group's district/regional association.
A highlight for the AT program was seeing seniors Eden Embree, Brandon Kleckner and Allison Riley win the IATA Quiz Bowl, a Jeopardy-style competition for students. The victory brought the coveted "Golden Scissors" plaque back to UIndy, which won state honors in 2011 and 2012.
Presenting posters at the conference were those same three students, along with fellow seniors Samantha Miller, Stephanie Johnson and Emily Fanno.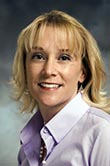 Today's Indiana Society for Public Health Education conference involves many faculty and students from UIndy's Master of Public Health program and bachelor's degree in Community Health Education.
The attendees include professionals and students from around the state, including staffers from county health departments and the Indiana State Department of Health.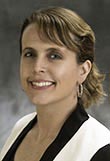 Presenters include Associate Professor Heidi Rauch and Assistant Professor Shannon McMorrow of the Department of Kinesiology. Dr. Rauch is an InSOPHE board member and coordinator of UIndy's Community Health Education program; Dr. McMorrow is interim director of the Master of Public Health program.