Kellogg Series welcomes novelist, sportswriter
Two award-winning writers will read and discuss their work at UIndy this month through the university's Kellogg Writers Series.
Short fiction writer and first-time novelist Jeffrey Condran will appear at 7:30 p.m. Wednesday in Room 010 of Schwitzer Student Center. Sports Illustrated writer George Dohrmann will appear at 7 p.m. Nov. 12 in Schwitzer Student Center's UIndy Hall. Admission is free to each event.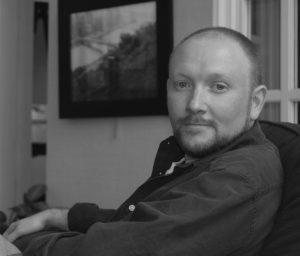 Condran's new novel, Prague Summer (Counterpoint Press, 2014), is a literary thriller that has been called "tense and atmospheric." Its protagonist is a rare book dealer in the Czech capital who gets caught up in international intrigue. Condran also is the author of a story collection, A Fingerprint Repeated (Press 53, 2013), and has received several awards, including The Missouri Review's William Peden Prize, as well as Pushcart Prize nominations. He lives in Pittsburgh, where he is a co-founder of the independent literary press Braddock Avenue Books.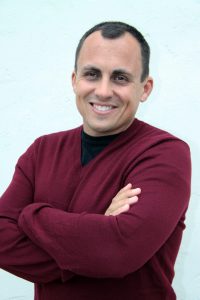 Dohrmann is a senior writer at Sports Illustrated, specializing in investigative projects. He has contributed to stories on college sports scandals, dogfighting, the agent business and gambling rings in the NHL and NFL. He was among a team of reporters who wrote an award-winning 2002 package of stories that led to baseball's first attempt at a steroid policy, and he is one of only five sportswriters to have won a Pulitzer Prize, winning in 2000 for stories exposing widespread academic fraud in the University of Minnesota basketball program. Dohrmann is the author of the book Play Their Hearts Out and winner of the 2011 PEN/ESPN Award for Literary Sports Writing. His campus visit also is part of UIndy's annual University Series and Sutphin Lecture Series.
UIndy's Allen & Helen Kellogg Writers Series, coordinated by the Department of English, brings writers of distinction to campus for free public readings and discussions. The series will continue next year with appearances by fiction writer Katie Coyle on Feb. 5, poet Teresa Mei Chuc on March 16 and poet Alice Friman on April 1. For more information, contact series director Dr. Elizabeth Weber at (317) 788-3373 or eweber@uindy.edu.