Art & Design faculty exhibition opens Monday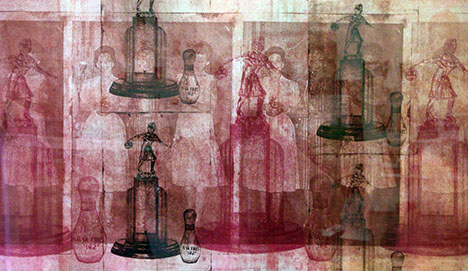 "Elsa & The O.W.C.," monotype, 2013, by Katherine Fries
The creative talents of UIndy's Department of Art & Design faculty will be on display in an exhibition opening Monday in the Christel DeHaan Fine Arts Center Gallery.
The 40 pieces on display include oil paintings, digital photos, digital and monotype prints, mixed media, ceramics of various kinds, poster and logo designs and even a children's book. The featured artists include department chair James Viewegh and his colleagues Marilyn Lake McElwain, Donna Lee Adams, Julia Taugner, Katherine J. Fries, Barry U. Barnes, Johnny DiBlasi, Dee Schaad, Jessica Stucky, Crystal Vicars-Pugh and Randi Frye.
The opening reception is 4 to 6 p.m. Monday in the gallery, which is open 9 a.m. to 9 p.m. weekdays. The show continues through Dec. 12.