On the airwaves: poli-sci, hoops, music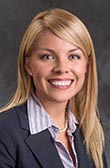 Still in her first year at UIndy, Assistant Professor of Political Science Laura Albright served as an in-studio commentator for WXIN-Fox59 during last week's State of the Union address.
Needless to say, the speech drew fire from political opponents, but Dr. Albright said President Obama's intentions were clear: appealing to the middle class and linking his policies to the nation's gradual economic recovery. You can watch a clip here.
*               *               *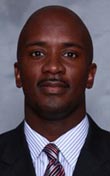 The UIndy men's basketball team is likely to retain its No. 1 national ranking this week after trouncing McKendree 87-56 on Thursday and Illinois Springfield 74-57 on Saturday. The Greyhounds are now 17-0 overall and 9-0 in the Great Lakes Valley Conference.
In a five-minute interview Sunday on Fox59's Indy Sports Central, head coach Stan Gouard said the team is trying to focus on fundamentals, like solid defense, and not let the ranking distract them. Watch the interview here.
The Hounds face a tough road game Thursday night at Wisconsin-Parkside. Follow the latest team news here.
*               *               *
The Indianapolis Baroque Orchestra, longtime ensemble-in-residence at UIndy, was featured last week on American Public Media's Performance Today, the nation's most popular classical music radio program, with 1.4 million listeners on nearly 300 stations across the country.
The performance in question was Michel Blavet's Flute Concerto in A minor, recorded in October in our very own Ruth Lilly Performance Hall, known far and wide for its superior acoustics and broadcast-quality recording system. The episode can be heard here.