Open House offers info on Health Sciences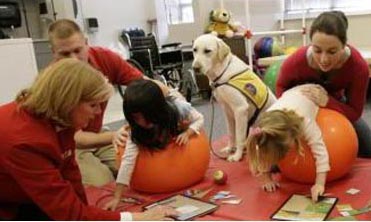 Current students and anyone looking for new education and career options can learn about promising opportunities during Saturday's UIndy College of Health Sciences Open House.
Visitors can meet faculty and current students from 9 a.m. to noon in Martin Hall and learn about degree programs including the Master of Occupational Therapy, Doctor of Occupational Therapy, Professional Doctor of Physical Therapy, Master of Public Health and the Physical Therapist Assistant associate degree. PTs, OTs and PTAs typically work with individual clients to improve their quality of life. Public health professionals work in various fields – health care, government, education, nonprofit organizations — with a focus on health concerns for entire populations and communities of people.
To register for a spot at the Open House and indicate your field of interest, click here. Check-in on Saturday will begin at 8:30 a.m. More information is available at (317) 788-8003 or www.uindy.edu/health-sciences.