University statement on Hurricane Harvey relief efforts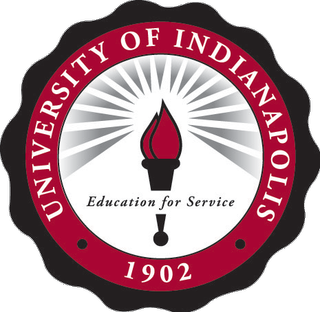 Dear Campus Community,
Like you, I am deeply concerned by the devastation and destruction in the wake of Hurricane Harvey in Texas and the surrounding area. This catastrophic event for our country will affect these communities in ways seen and unseen for years to come. The situation will take a unified and dedicated effort to help communities and families recover and rebuild their lives.
Our community has a long tradition of helping in situations like this. I want you to know that various departments at UIndy are currently engaged in helping the recovery efforts for those affected.
Leaders in our Office of Student and Campus Affairs have reached out to students who either are from the area or have friends and family who may have been affected. At this point, the students with connections to the area hit the hardest by Harvey have reported that their families have been safely evacuated.
Additionally, we have been in touch with alumni in the Houston area. We will continue to support all members of our extended community and be on the ready should the University be able to help them in their time of need.
It's natural for a giving community like ours to look for ways to help those dealing with this tragedy. I encourage you to connect with any legitimate organization to offer assistance as you see fit. There are many good organizations doing work on behalf of the victims in Houston.
If you are interested in connecting to the relief work through the University, there are two places on campus that are coordinating efforts for us:
First, you can connect with relief efforts through our Office of Student and Campus Affairs. If you are interested in this option, please contact Kory Vitangeli, vice president for Student and Campus Affairs (Kvitangeli@uindy.edu or 788-3485).
Second, The United Methodist Committee on Relief (UMCOR) has provided guidance for those interested in donating to the relief efforts. University Chaplain Rev. Jeremiah Gibbs (gibbsj@uindy.edu or 788-2058) can connect you to the UMCOR and can offer spiritual guidance to those who need assistance.
I ask that you keep the victims of Hurricane Harvey in your thoughts and prayers. Many of these families have a long road ahead to recover, relocate and restart their lives as a result of this terrible storm. They will need the compassion and support of our entire country as they embark on this journey.
Sincerely,
University of Indianapolis President Rob Manuel