New program is fast track to nursing career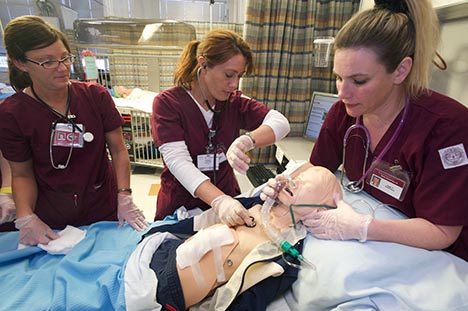 Laboratory simulations are a key component of nursing preparation at UIndy.
A new nursing program at the University of Indianapolis enables students with college degrees in other fields to obtain a Bachelor of Science in Nursing in as little as 15 months of full-time study.
The Second Degree Accelerated BSN Program combines courses and lab simulations on campus with clinical practice experiences in hospitals, schools, day-care centers, long-term care facilities and various community-based settings. The program prepares graduates to take the National Council Licensure Exam, required to enter the field.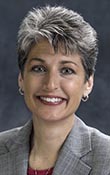 The option is ideal for professionals considering a career change and eager for opportunities in a rapidly growing industry, said Anne Thomas, dean of UIndy's School of Nursing. Registered nursing is ranked No. 1 in the Indiana Department of Workforce Development's Hoosier Hot 50 Jobs list, with an average annual salary of more than $57,000 and a projected annual employment growth rate of nearly 18 percent.
After completing prerequisites, students enter the 38-credit-hour clinical phase of the program as members of a cohort and remain with the same group of students throughout their program of study.
The BSN is quickly becoming the preferred degree for nurses employed in hospitals and community-based settings, Thomas said. For those considering higher-level positions in health and wellness care, the accelerated program is designed to provide a seamless entry into one of UIndy's Master of Science in Nursing specialties, with students eligible to take as many as three graduate nursing courses during the final year of undergraduate clinical coursework.
The UIndy School of Nursing also offers a traditional BSN, an RN-to-BSN program for working nurses, and a primarily online Doctor of Nursing Practice degree that prepares graduates for leadership roles in health care systems. More information on the Second Degree Accelerated BSN Program is available at www.uindy.edu/nursing.