Bright spots emerge after tragic I-65 crash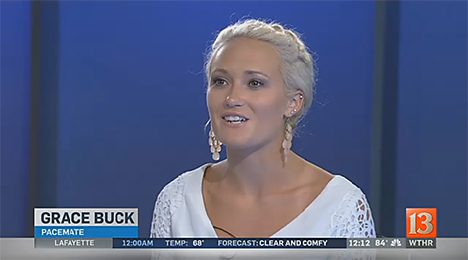 UPDATE: Read Indianapolis Star story
Televised tributes and a spot of good news have followed in the wake of a fatal multi-vehicle crash last week on I-65 that involved a family with close UIndy ties.
Greenwood optometrist Jill (Pollert) Buck, who died with her young sons Branson and Aidan, was a 1990 UIndy graduate, as was her husband, Paul Buck. He survives, along with current UIndy student Grace Buck and siblings Olivia and P.J.
Fellow alumnus Dean Huppert, sports director for WSJV-Fox28 in South Bend, offered a touching tribute to the family during his Thursday night newscast. He and Paul Buck were members of UIndy's 1989 GLVC Championship tennis team. You can watch a clip here.
Today, WTHR anchorman Scott Swan conducted a in-studio interview with Grace Buck, a sophomore Nursing major. The occasion: Despite the circumstances, Grace had mustered the courage to continue with her tryouts for the Indiana Pacers dance team, the Pacemates. Thursday night, she aced the final audition and was introduced as a member of the 2015-2016 squad, before a cheering crowd of friends and loved ones.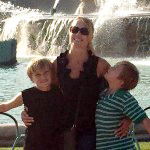 "I just really wanted to do it for her … and let the beauty of her life shine through me," Grace said of her mother. "She would have wanted me to finish what I started."
Watch the four-minute interview here.
Another tribute is at www.wilsonstpierre.com, where visitors may sign the register and share thoughts with the family.