Nicoson hot water heaters to be replaced Nov. 17-21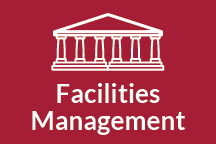 The hot water heaters in Nicoson Hall are scheduled for replacement.  Due to an early failure, we are having to shut down and drain the existing system beginning today, Friday, Nov. 17.  The replacement of the hot water heaters will continue through Tuesday, Nov. 21. We anticipate that hot water will not be available for the duration of the removal and replacement process.
We understand the inconvenience this project may present to the students, employees and athletic teams that utilize the facility. We appreciate your patience during this project, which will ensure the smooth operation of the building for the long-term.
If you have any questions, please contact Facilities at facilities@uindy.edu.