On the air: Public health policy interns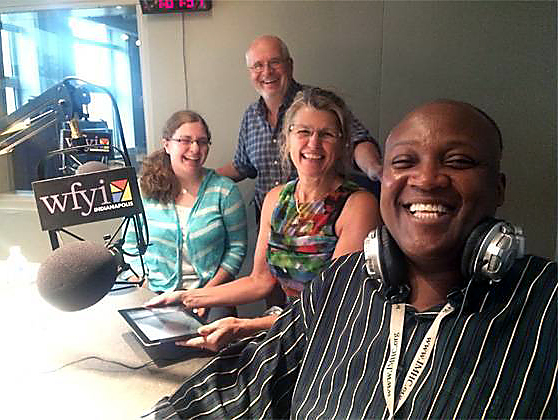 UIndy students Whitney Lewis (left) and Diana Hendricks pose in the WFYI studios with No Limits host John Krull (rear) and their internship supervisor Tony Gillespie of the Indiana Minority Health Coalition. (WFYI photo)
Two UIndy students were featured Thursday on the WFYI radio talk show No Limits, discussing their heavy-duty public policy internships with the Indiana Minority Health Coalition.
Seniors Diana Hendricks and Whitney Lewis are majoring in Public Health Education & Promotion, previously known as Community Health Education. They've been interning this summer under Tony Gillespie, IMHC's Director of Public Policy and Engagement.
Among other activities, the internships involved advocacy work at the Statehouse, educating legislators on health disparities and other public health issues. To hear them discuss their work and the key questions facing the field, click here.
UIndy's College of Health Sciences also offers a Master of Public Health degree.