UIndy IRB evolves and expands into Human Research Protections Program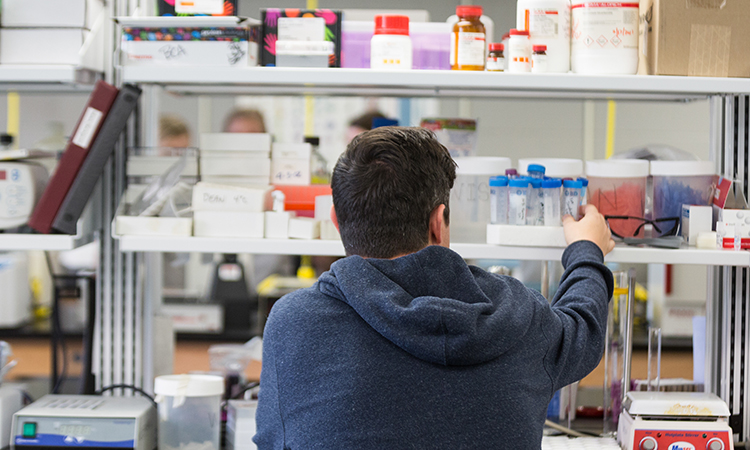 When academic research at the University of Indianapolis involves human participants, it is the role of the Institutional Review Board (IRB) to ensure studies comply with international, federal, state and University laws and guidelines that protect the interests of participants and researchers – a fundamental aspect of ethical research.
The IRB is one component of the University's Human Research Protections Program (HRPP). Greg Manship, director of HRPP, oversees these operations and compliance responsibilities, which encompass education, regulatory compliance, research ethics consultation, institutional review of human research proposals, as well as policy formation, evaluation and promulgation.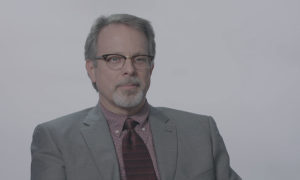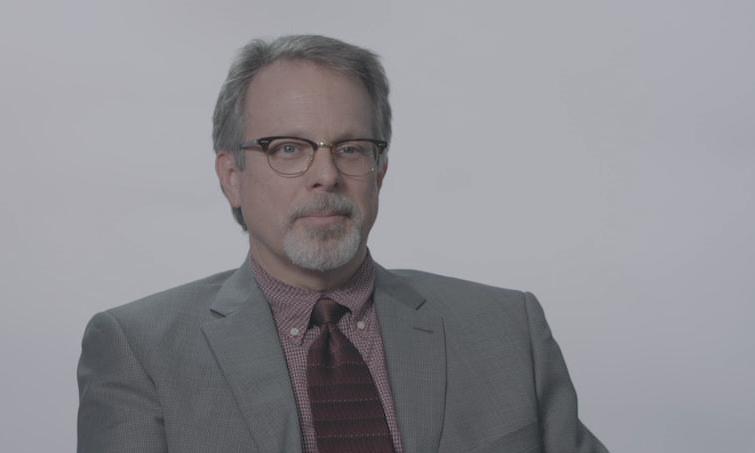 Faculty are encouraged to consult with Manship before submitting human research applications for review to the faculty-led IRB.  Both faculty and students who are involved in designing or conducting studies involving human subjects need to be aware of the review process, he said.
"I think more and more faculty are recognizing the importance of having students or even themselves sit down with me and have a conversation before they begin the application process for institutional review. I'm available for consultation at any time," said Manship.

Faculty also may request Manship to join their class to lecture about research ethics broadly or specifically about what an IRB does.
Erin Fekete is a Co-Chair of the IRB and also serves as research coordinator and director of the Behavioral Sciences School of Psychological Sciences.
"Researchers who have their protocol approved by the IRB can be confident that their study is compliant with federal regulations. In addition, when researchers publish their studies, it is very common for a journal to require the researcher to provide a statement attesting to the fact that their study has been reviewed and approved by an IRB," Fekete said.
Learn more about UIndy's HPRR/IRB
Part of Manship's duties include monitoring changes in regulations and implementing best practices to operationalize those changes. Working with professional organizations such as Public Responsibility in Medicine and Research (PRIM&R), the American Society for Bioethics and Humanities (ASBH) and the Association for Practical and Professional Ethics (APPE), "I translate and interpret rules and regulations into policies and procedures that we need here," Manship explained.  
"The world of research regulation is extremely complicated and constantly changing," said Ellen Miller, associate provost for Graduate Programs and Research, who oversees the HRPP function. "This process helps to guide University faculty and students–and collaborators in academia and industry–with clear guidelines to ensure positive outcomes for research initiatives."
Manship emphasized that UIndy's HRPP/IRB has become more accessible to the entire UIndy community, both from a face-to-face perspective and online, including a more user-friendly IRBManager, a web-based program used to manage the human participants research review process. Information about IRBManager login and account registration is available via My.UIndy.edu.
Any UIndy personnel who are considering research involving human participants should contact Manship at manshipg@uindy.edu or the IRB member in their school. An initial conversation will cover policies and processes, as well as a discussion of how prospective researchers should design their research upon ethical and legal foundations. Researchers must stay current on human research protections training, which is offered on UIndy's IRB website and in person. Manship also can provide training for IRBManager navigation.

Manship had good news for research-oriented faculty coming to UIndy from other universities.

"We now are in a position where we can negotiate reliance agreements with other institutions, so we don't have to duplicate the IRB review," Manship said.