CAC presents $10,000 idea competition
Sunday night is submission deadline for Dream Indy 5×5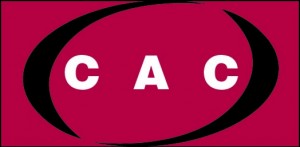 UIndy's Center for Aging & Community is among the forces behind the upcoming Dream Indy 5×5 competition, the latest in a series of local events that award $10,000 in funding for creative proposals that benefit the community.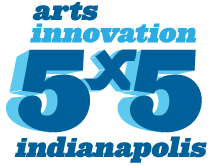 Scheduled as part of the annual Spirit & Place Festival, the Nov. 12 contest will feature five teams selected from scores of applicants to pitch their ideas before a panel of judges and a live audience. In this case, the teams are challenged to submit proposals that use art to make Indianapolis "more accessible, healthy, green or lively." CAC's twist on the scenario is that intergenerational teams — with members at least 15 years apart in age — are strongly encouraged. Proposals must be submitted by 11:59 p.m. Sunday, Oct. 25, at 5x5indy.org.
Partners in the event include Joy's House Adult Day Service, which is opening a UIndy-Southside location soon near the new Health Pavilion; and Big Car arts collaborative, which will host the pitching party from 6:30 to 8:30 p.m Nov. 12 at its new The Tube Factory art space in the nearby Garfield Park neighborhood.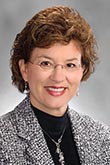 With input from audience voting, the judges will select the best idea and award the $10,000 based on viability, community impact, creativity and intergenerational appeal. Among the judges will be Dr. Ellen Miller, CAC's executive director and UIndy's associate provost for Research, Graduate Programs and Academic Partnerships; and Tina McIntosh, president and CEO of Joy's House. CAC also has assisted in developing the criteria and recruiting teams.
In addition to the often-entertaining five-minute pitches, attendees will enjoy music and free food. Admission is free, but RSVPs are required, as space is limited. The 2015 5×5 series is supported by the Central Indiana Community Foundation, Christel DeHaan Family Foundation, the Efroymson Family Fund and Lilly Endowment Inc.
Click these links for more information about
Dream Indy 5×5
, or for more info on the
Center for Aging & Community
 and its initiatives and academic programs.