Faculty Staff Tuition Discount Forms Available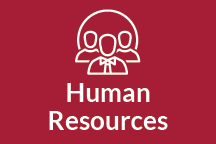 The Faculty/Staff Tuition Discount Applications for Summer 2018 and for the 2018-19 academic year are now available on MyUIndy.  You can locate the forms under Employee>Human Resources>Benefits>Tuition Discount.
Please note:  Employees, spouses and dependent children pursuing an initial undergraduate degree are encouraged to apply annually for the Federal Pell Grant by completing the Free Application for Federal Student Aid (FAFSA) and the University of Indianapolis Financial Aid Application.  These applications should be received by April 15, 2018 for the 2018-19 academic year.
Please contact the Office of Human Resources (x5784 or x3997) if you have any questions regarding the Faculty/Staff Tuition Discount application or the Office of Financial Aid (x3217) concerning the financial aid process.