Criminal Justice adds Cybersecurity track
With data theft an increasing concern for government, business and individuals, a new interdisciplinary program at the UIndy prepares graduates for the fast-growing field of cybersecurity.
Cybersecurity is the newest concentration in UIndy's Criminal Justice bachelor's degree program, supplementing the core studies with courses in applied computer science, such as programming, computer networking, data structures, date encryption and network security.
Students can augment their skills for careers in traditional law enforcement and security work, or prepare for specific cybersecurity positions such as information security analyst, a career field the Bureau of Labor Statistics projects will grow 37 percent by 2022. The entry-level education requirement is a bachelor's degree, and the 2012 median pay was $86,170 per year.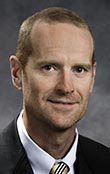 "So much crime now involves data in some way," says Associate Professor Kevin Whiteacre, chair of UIndy's Department of Sociology & Criminal Justice. "The future of security is cyber."
The new concentration was designed collaboratively by Whiteacre and Associate Professor Octavian Nicolio of the Department of Mathematics & Computer Science. It meets the needs of students who want to combine their interests in technology and security, developing a marketable skill set without pursuing a double major.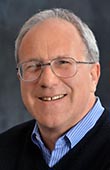 Unique strengths of UIndy's Criminal Justice program include faculty with professional experience in the field; an urban setting that offers access to a variety of internship, fieldwork and employment opportunities; and the liberal arts core provided by the university's Shaheen College of Arts & Sciences, which instills broad-based skills in communication, critical thinking and problem solving that are increasingly vital to success in any field.
Learn more about the Cybersecurity concentration in Criminal Justice here.