Sustainability conference Saturday at UIndy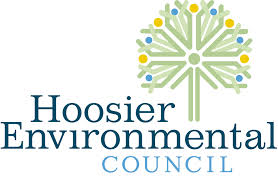 UIndy is the host site Saturday for the Hoosier Environmental Council's 8th Annual Greening the Statehouse, the state's largest gathering on sustainability and environmental issues expected to come before the 2016 General Assembly.
The event from 10 a.m. to 3 p.m. in Schwitzer Student Center will include panel discussions with subject matter experts, elected officials and civic leaders on topics including water pollution, environmental justice, clean energy and sustainable agriculture. A networking area will feature more than 25 nonprofit and business sponsors from the green community.
Registration and more information are available at www.hecweb.org/gts. Admission is $25 for the general public and $10 for students. UIndy faculty, staff or students who wish to attend should contact Associate Professor Kevin McKelvey at mckelveyk@uindy.edu.