In the news: Music, forensic science, poli sci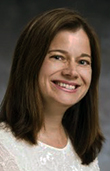 This week's issue of our local Southside Times carries an interesting preview of an upcoming multimedia concert presentation developed by UIndy's Dr. Rebecca Sorley, professor and director of student support for the Department of Music.
Celebrating the History of Indiana through Music marks Indiana's bicentennial year with a program of Hoosier composers, from underappreciated women of the ragtime era to the legendary likes of Porter and Carmichael. The Faculty Artist Concert Series performance — 7:30 p.m. Feb. 15 in the Christel DeHaan Fine Arts Center's Ruth Lilly Performance Hall — will feature Sorley and her daughter Allegra on piano, with historical commentary by Professor of History Edward Frantz.
Click here to read the story by writer Marianne Coil.
*               *               *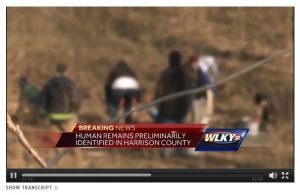 UIndy's Archeology & Forensics Team, a crack squad of Human Biology grad students led by Associate Professor Krista Latham, was back in the news this week after a highway worker discovered human remains under a bridge near the Ohio River town of Mauckport.
Called in to assist, the team led the recovery of the skeletal remains, which were quickly identified as a 56-year-old man missing since February 2014. The find generated great interest in Louisville, Evansville and elsewhere.
*               *               *
Assistant Professor of Political Science Laura Albright continues to be a sought-after source on all things related to the presidential race and the Indiana General Assembly. She appeared this past week as a panelist on the Inside Indiana Business "Insiders" panel as well as a guest with WIBC-FM morning host Tony Katz, discussing a certain candidate's decision to snub the latest Republican president debate. (OK, it was Donald Trump.)