NPR's Inskeep to speak at Commencement
Singer-actress Steele and developer Zink also will receive honorary degrees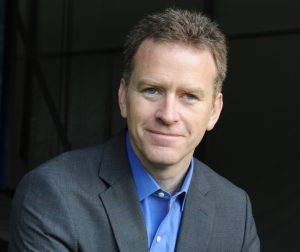 Author, public radio anchor and globe-trotting journalist Steve Inskeep will deliver the keynote address May 7 during 2016 Commencement exercises at the University of Indianapolis.
Inskeep, a native Hoosier, is the award-winning host of NPR's Morning Edition, the nation's most widely heard radio news program, which airs locally weekdays on WFYI-FM 90.1.
The 11 a.m. event at UIndy's Key Stadium also will feature two student speakers representing undergraduate and graduate students, as well as another figure familiar to public radio audiences: acclaimed singer, actress and broadcaster Jearlyn Steele. She, Inskeep and local developer Gene Zink of Strategic Capital Partners will receive honorary Doctor of Humane Letters degrees.
In his career at NPR, Inskeep has distinguished himself not only with his anchor work but also with his field reporting, hosting Morning Edition from such locations as New Orleans, Detroit, Karachi, Cairo and Tehran. In just the past few years, he has traveled across North Africa in the wake of the Arab Spring and reported from war-torn Syria and from Iran on its historic election. In 2014, he and his colleagues drove the entire 2,428 miles of the U.S.-Mexico border to create the acclaimed radio series and online magazine Borderland. He is the author of Instant City: Life and Death in Karachi, a 2011 book on one of the world's great megacities, and Jacksonland (2015), a history of President Andrew Jackson's long-running conflict with Cherokee chief John Ross in the 1830s.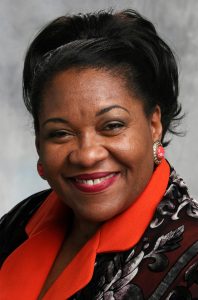 Steele, also an Indiana native, is an internationally known recording artist, broadcast personality and stage and screen actress. She has been a frequent guest on American Public Media's A Prairie Home Companion and appeared in the Robert Altman film of the same title, as well as the Ray Romano feature 95 Miles to Go. She can be heard on recordings by such artists as Prince, Mavis Staples and George Clinton, and she hosts the radio talk show Steele Talkin', heard every Sunday night in 30 states and Canada. A mother of two, she is active on issues affecting women and children and has served on multiple nonprofit boards.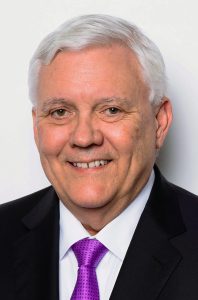 Zink was a co-founder of Duke Realty Corp. before forming Strategic Capital Partners, a privately held real estate, operating, development and investment management firm whose projects include the redevelopment of Indianapolis' Avondale Meadows neighborhood as well as UIndy's new Health Pavilion and under-construction Greyhound Village apartments. He has served on the board of directors for many corporations and nonprofit organizations. Last year, he and his wife provided a major gift to support UIndy in launching the Gene and Mary Ann Zink Poverty Institute, which will address the pressing social issues surrounding poverty while creating formative experiential learning opportunities for students.