Life and safety systems testing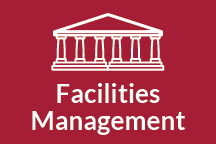 Your safety is of the utmost importance!
Beginning Monday, May 14, fire alarm panels and fire sprinkler systems will receive their annual testing throughout campus. To ensure all fire alarms are working properly in a building, testing requires horns and strobe lights to be temporarily activated.
Below is the tentative testing schedule by building. We apologize for any inconvenience this creates and ask for your patience while these life and safety systems are being tested.
May 14     Warren Hall,  Krannert Memorial Library
May 15     Schwitzer Student Center, Tennis Dome, Ruth Lilly Fitness Center, Lilly Science Hall
May 16     Ruth Lilly Fitness Center (continued), Lilly Science Hall (continued), Martin Hall, Roberts Hall
May 17     Corey Bretz Hall, Nicoson
May 18     Good Hall, Physical Plant
May 21     Esch Hall, East Hall
May 22     Christel DeHaan Fine Arts Center
May 23     Cravens Hall, Crowe Hall
May 24     ARC, Central Hall
May 25     Alumni House