Prof: More to George Martin than Beatles work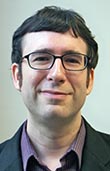 When legendary British music producer Sir George Martin passed away earlier this week, Dr. Chad Martin was among the first to know.
"I follow Ringo on Twitter," said the latter Martin, an assistant professor of History at UIndy who specializes in modern U.K. history and youth culture.
Although George Martin's pioneering work with the Beatles established his reputation, his legacy as a producer, composer, arranger and recording engineer extends beyond the catalog of any single band, Dr. Martin said.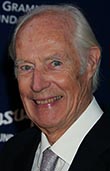 In the 1950s and early '60s, George Martin worked for the BBC and later the EMI label and was known primarily for classical music and comedy recordings with the likes of Peter Sellers. His fateful meeting with the Fab Four led to unprecedented success, which allowed him to ditch his salaried staff job at EMI, go freelance and earn royalties from sales.
"When his contract came up, he basically told (EMI) to take a hike," Dr. Martin said. "He was able to remake the role of producer."
In 1965, George Martin and a colleague founded Associated Independent Recording, or AIR, which remains one of the world's leading independent recording companies. His clients have included America, Jeff Beck, Cheap Trick, Elton John, Kenny Rogers and many other artists. His extensive work in film included composing and arranging the score for the James Bond movie "Live and Let Die."
His success continued into the 21st century, with two 2007 Grammy Awards for his work on the Cirque de Soleil show Love and the related Beatles remix album.
"He became the grand old man of British recording," Dr. Martin says. "I just bought a book about the great British recording studios, and guess who wrote the introduction."