Alumni make news, professional and personal
A 2015 UIndy grad is drawing attention with his campaign to provide support for breast cancer patients.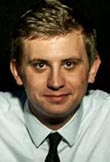 Colin Bowles, who majored in Communication/Electronic Media, is a sportscaster at Lafayette's WLFI-TV. In honor of his mother, who died of breast cancer in 2014, he has formed a team for next Saturday's Susan G. Komen Race for the Cure and is building an organization called My Eyes Are Up Here.
The group will raise money for the Indiana Women in Need Foundation, which helps women and men with breast cancer by paying for important non-medical services, such as child care, home maintenance, meal preparation and fitness classes.
Read about him in the Indianapolis Star and the Lafayette Journal & Courier, and learn more about the campaign at Bowles' website.
 *               *               *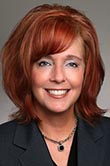 Laura Jacquin, a registered nurse who earned her MBA at UIndy, has been promoted to partner at Prism Healthcare Partners, a national healthcare management consulting firm based in Chicago.
The firm helps hospitals, health systems and academic medical centers improve their financial, operational and clinical performance. Jacquin is an expert in clinical performance and clinical documentation improvement. Read more about her work here.
*               *               *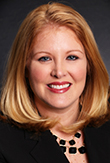 Amber Van Til, who earned her Political Science degree at UIndy, has been named president of the Indiana Bankers Association and designated to replace the current CEO when he retires next year. She is the first woman to hold either title.
Val Til joined the banking industry advocacy group in 2002 and recently was serving as executive vice president. Read more in the Indianapolis Business Journal.