Campus robotics competition highlights STEM education efforts across Indiana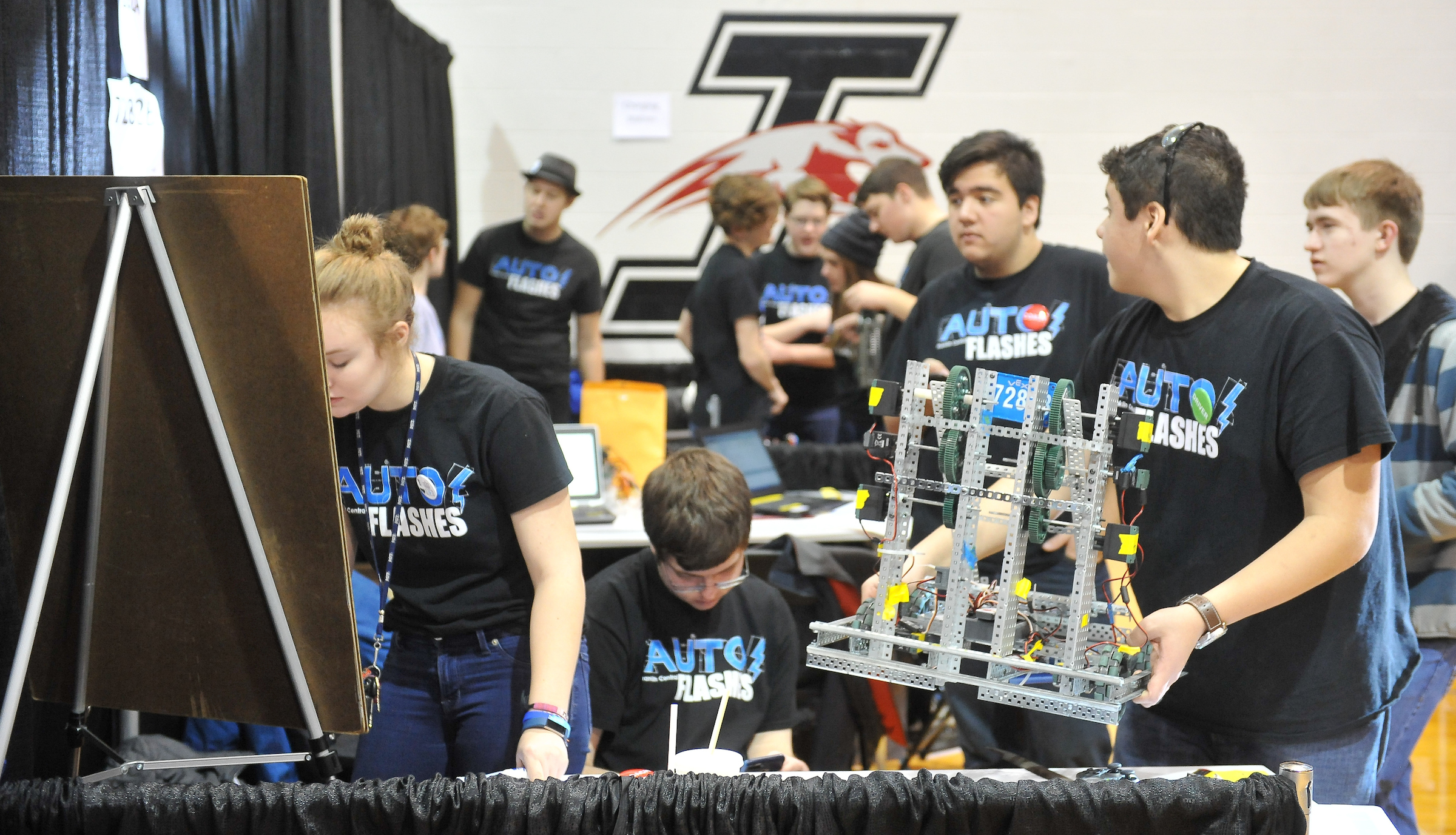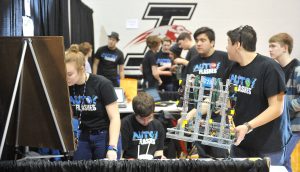 While the rest of their competitors were frantically tweaking their machines to just the right specifications before matches began, the robotics team from Covenant Christian High School huddled away from the crowds to take their robot for a test drive.
"It's nerve-wracking when the robot doesn't exactly do what you want it to do in the tournament. But, that's part of fun of this competition," said team member Isaac Lapley, 16.
Covenant Christian of Indianapolis was one of more than 100 local teams competing in at the VEX Robotics Competition, held in January at the University of Indianapolis. Top finishers at the campus event advanced to the state competition held later this year. All participants are now eligible to be considered for a $10,000 scholarship to the University of Indianapolis.

"We all have a love for mechanical engineering and this brings the competitive element into it," said Garrett Cohea, 16, adding that all his teammates nurtured their love of Legos as kids into robotics.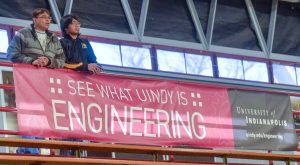 The University of Indianapolis recently launched a new engineering program, adding to an already robust offering of STEM degrees on campus. Engineering students and faculty volunteered during the event and interacted with teams.
The VEX competition, presented by the Robotics Education and Competition Foundation, is the world's largest robotics competition for kids from elementary through high school. Tournaments are held year-round at the regional, state and national levels, with a national competition each April.
Former Mayor Greg Ballard, a lecturer and Visiting Fellow at UIndy's Institute for Civic Leadership and Mayoral Archives, established the first city-wide competition in the country in Indianapolis in 2012. The growth has been steady ever since, starting with just more than 30 teams the first year to well over 100 today.
Daniel Ward is president of VisualEdge, Inc., a Kokomo, Ind., company of educational and technical professionals that promotes STEM education by helping schools establish robotics programs. He said nearly 90 percent of the schools across Indiana have some sort of robotics program today. Corporate and state agencies now support VEX with nearly $1 million in annual grant funding.
"This competition creates a great sense of teamwork for these kids," Ward said. "Today, there is no reason a teacher can't get access to one of these (robotics) kits … it really has an impact on the kids involved."
See more photos from the event on UIndy's Facebook page.