UIndy hosts statewide kinesiology conference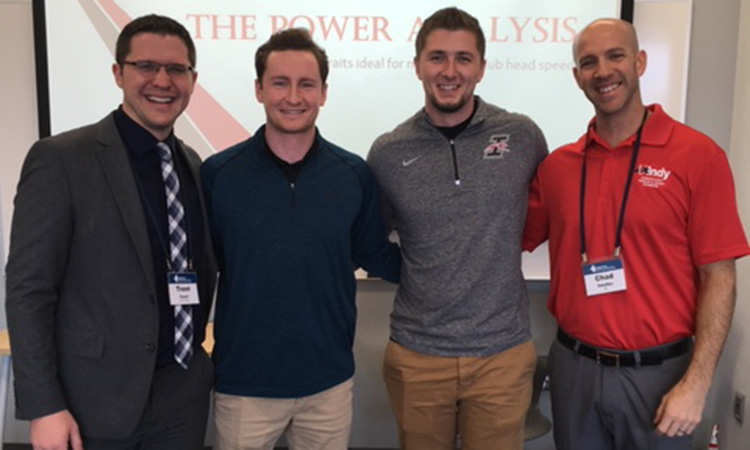 The University of Indianapolis Department of Kinesiology, Health, and Sport Sciences recently hosted a statewide clinic for the National Strength and Conditioning Association (NSCA). Assistant Professor Trent Cayot was instrumental in the planning and execution of the event, which was attended by strength and conditioning professionals from across the Midwest. UIndy kinesiology instructor Chad Odaffer was a presenter at the day-long clinic.
"Hosting the NSCA clinic at UIndy not only provided our students the opportunity to learn from and network with practicing professionals and experts in the field of kinesiology, but also allowed us to showcase our facilities and campus, including the Health Pavilion, which impressed most attendees," Odaffer said.
Nearly 100 people attended the Saturday conference. Speakers included strength and conditioning coaches, personal trainers, university professors, physical therapists, and sport psychologists. Cayot presented "The Other Side of Blood Flow Restriction Training Endurance Under Occlusion." Odaffer presented "Golf Power Analysis: Physical Traits Ideal for Maximizing Speed and Power." The two hope to host future NSCA events at UIndy.