Faculty-student collaboration spotlights increased sex trafficking in Indiana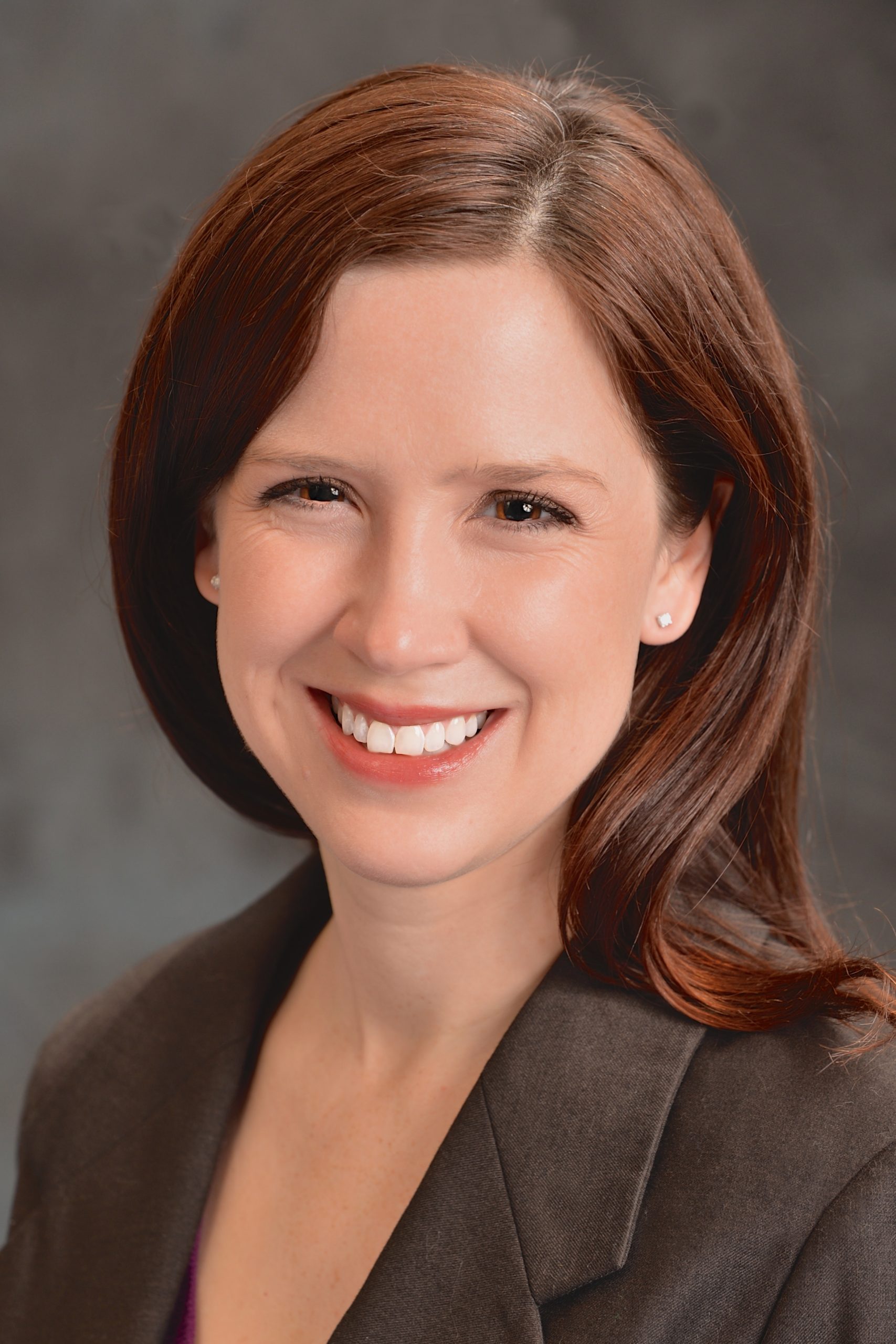 A study at the University of Indianapolis focuses on the growing problem of sex trafficking in Indiana.
The research project conducted by Lisa Elwood-Kirkpatrick, assistant professor in the College of Applied Behavioral Sciences, and doctoral student Samantha Goodin, received national recognition earlier this year when Sen. Todd Young (R-IN) highlighted their efforts in collaboration with the Indiana Protection for Abused and Trafficked Humans (IPATH) initiative. 

Elwood-Kirkpatrick is a clinical psychologist who has served on IPATH's outreach and victim services committees, as well as on the board of Restored, an Indianapolis-based nonprofit that works toward long-term services for human trafficking victims. She and Goodin worked with IPATH in 2014 to survey service providers, including therapists and caseworkers who work with high-risk youth. The goal was to estimate the rate of trafficking experiences in provider caseloads.
Preliminary findings from the study, presented at the Association for Behavioral and Cognitive Therapies (ABCT) Conference in the fall of 2015, revealed that 25 percent of the 76 survey completers had previously participated in training specific to human trafficking. Results indicated that while participants routinely assessed some common risk factors for human trafficking, such as sexual abuse, less than half reported routinely assessing experiences of sexual trafficking. After being provided with a definition of sex trafficking, approximately one-third of participants indicated they had worked with at least one youth in the past year who had experiences with sex trafficking. Data collection is complete and the manuscript is being prepared for publication.
The 2016 Indiana State Report on Human Trafficking, which is prepared by the Indiana Office of the Attorney General, includes data from the University of Indianapolis survey. The report documents the rising problem of human trafficking across the United States, including Indiana. One statewide IPATH partner reported 178 trafficked youth in 2016 alone, 94 percent of whom were girls under 21. The Indiana attorney general's office reports four times as many tips of suspected human trafficking between 2014 and 2016.
"There's been an increase in identification and awareness of the need here in Indiana over the past few years," said Elwood-Kirkpatrick.
Sex trafficking occurs when someone forces an individual to engage in a sex act in exchange for something of value and takes the profit from that exchange. In the case of minors, force or coercion does not need to be used in order for the incident to be considered as sex trafficking. Victims do not need to be transported anywhere for sex trafficking to occur. In fact, someone can become a victim without leaving their own home, Elwood-Kirkpatrick said.
Ultimately, it's a supply and demand problem, Elwood-Kirkpatrick said. "As long as there are people interested in the service and willing to pay for the service, the problem is going to continue," she explained. "As a society, we have to start being aware of the demand side of it and increasing awareness for those potential purchasers of sex."
Elwood-Kirkpatrick and Goodin see potential to apply their research findings to alleviate the problem of sex trafficking. Identifying potential victims is the first step toward rescue and treatment. Service providers can achieve that goal by carefully assessing trauma history, while recognizing that victims of sex trafficking tend to enter the mental health or juvenile justice system for other reasons.
"There is increasing interest in the issue of sex trafficking but not very much research yet, and so we hope that our study helps to better define the problem and potentially inform efforts to address it," Goodin said.
Goodin, in the fourth year of her doctoral program in clinical psychology, appreciates the opportunity to work closely with a faculty member on original research. She will spend her final year of the program working as a full-time intern at a college counseling center. "In applying for my internship, it was very helpful to be able to talk about this work as part of my experiences at UIndy," Goodin said.
The IPATH survey is just one example of the statewide impact of University of Indianapolis research. Elwood-Kirkpatrick also is contributing to a study that examines treatment outcomes for post-traumatic stress disorder. That study involves nearly 50 community members, some of whom will receive therapy on campus as they work through interpersonal violence issues.
Written by Sara Galer, Senior Communications Specialist, University of Indianapolis. Contact newsdesk@UIndy.edu with your campus news.