IPE Day coming to the Health Pavilion Feb. 21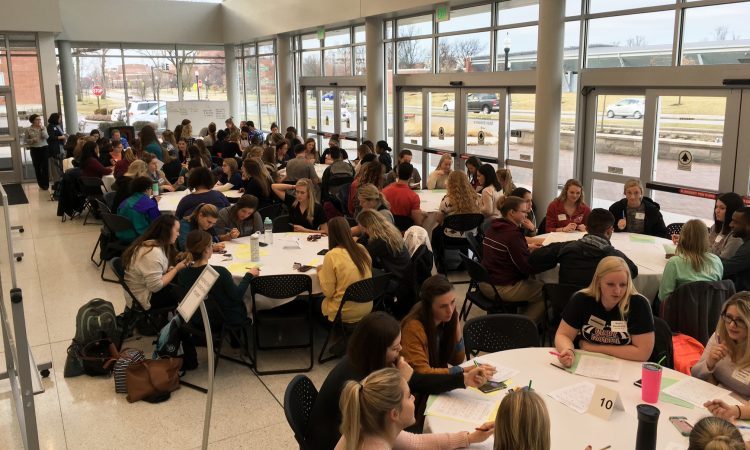 As a follow-up to last semester's Interprofessional Education (IPE) Week, students and faculty will observe Interprofessional Education Day on Thursday, February 21. Several events have been scheduled that day to highlight the importance of health professionals from various disciplines working together to benefit patients.
Students in occupational therapy, physical therapy, athletic training, nursing, social work, counseling, psychology, sociology, public health and anthropology are invited to attend three different presentations in the R.B. Annis Theatre in the Health Pavilion:
Health Disparities Panel Discussion, facilitated by Dr. Kara Cecil, 10-11am
Solving Ethical Problems Interprofessionally, facilitated by Dr. Brenda Howard, 4-5:30pm
Interprofessional Team's Roles & Responsibilities in Taking Care of Medically Complex Patients, presented by clinicians from Community Hospital South, 6-7pm
Faculty who are interested in learning more about and getting involved in the IPE collaborations that are taking place on campus are invited to attend a Faculty Lunch & Learn event from noon to 1:30pm on IPE Day. Lunch will be provided by the Office of the Provost. Faculty who plan to attend should RSVP here: http://bit.ly/IPEday.
For more information about IPE Day, contact Gurinder Hohl.