Repair project outside of Esch Hall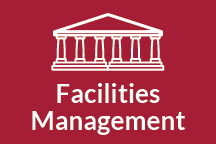 Beginning Monday, April 24, visitors to Esch Hall will notice some significant construction activity near the northeast side of the building. The sidewalk and common area adjacent to Smith Mall in the middle of campus will be impacted. The project originally scheduled to take place in the summer to avoid significant disruptions has now been expedited as a higher priority due to an underground water leak.
The building remains safe and accessible for faculty, students and staff; and pedestrian traffic will be redirected from the sidewalk along the north side of Esch Hall to the south end of the canal.
Crews will be working to complete the project as soon as possible, it is anticipated to take about one month. The site will be fenced and closed-down in time for families, visitors and our community to tour the beautiful UIndy campus surrounding the May 6 Commencement. After Commencement we will continue the work.
Thank you for your patience during this project.  For questions related to this project, please contact Facilities at 317-788-3258 or maintenance@uindy.edu.