Texas, Indiana news outlets note Krista Latham's work to ID migrant remains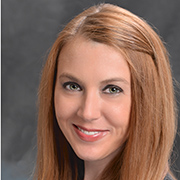 Krista Latham, associate professor of biology, led the University of Indianapolis forensics team to Texas in May as part of her ongoing study of unidentified migrant remains. Indianapolis- and Texas-based news organizations reported on her work.
Latham has been leading her team of graduate students for the past four years to exhume and conduct forensic analyses on the remains of migrants who died while trying to get to the United States. Her work has brought attention to the humanitarian crisis at the southern border as bodies continue to be discovered in small counties with no resources to identify them.