UIndy alum is PAESMT award finalist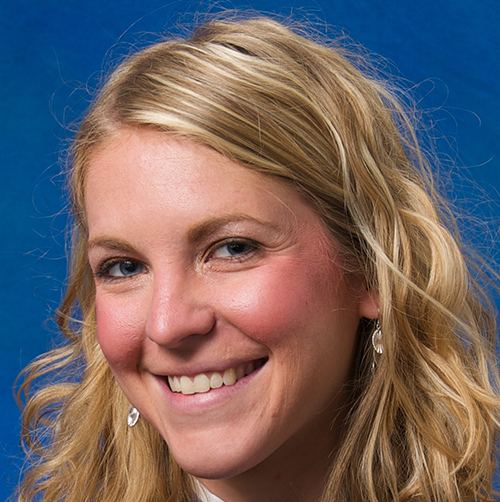 Robyn Witty '10, a University of Indianapolis Woodrow Wilson fellow, was named as a 2016-17 finalist for the State of Indiana Presidential Award for Excellence in Mathematics and Science Teaching (PAEMST) Award.
The Indiana Department of Education (IDOE) announced the 2016-17 State Finalists for the PAEMST in July. The eight Indiana finalists will now move forward to the national level.
About the PAEMST
The Presidential Awards are the nation's highest honors for teachers of mathematics and science (including computer science). Since 1983, more than 4,700 teachers have been recognized for their contributions in the classroom and their profession. Award recipients serve as models for their colleagues, inspiration to their communities, and leaders in the improvement of mathematics and science education. In addition, recipients receive a certificate signed by the President of the United States, a trip to Washington D.C. to attend a series of recognition events and professional development opportunities, and a $10,000 award from the National Science Foundation.
Indiana finalists underwent a rigorous application process and were selected by a state committee for their outstanding qualifications. All eight finalists will participate in an honor and recognition luncheon this fall. Below is a complete list of the 2016-17 finalists:
Indiana Finalists for Math:
Sean Bird – Covenant Christian High School, Indianapolis
David Ferris – Noblesville High School
Diane Rodriguez – Bloomfield Jr./Sr. High School
Richard Ziuchkovski – Anderson High School
Indiana Finalists for Science:
John Gensic – Penn-Harris-Madison School Corporation
Kirstin Milks – Bloomington High School South
Stacie Stoffregen – Greencastle Middle School
Robyn Witty – Roncalli High School
For more information about the Presidential Awards, please visit: www.paemst.org(link is external).