Leah Milne, Katherine Fries to speak at TILT Mixer Oct. 18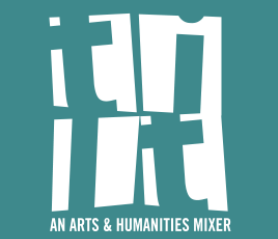 Leah Milne, assistant professor of English, and Katherine Fries, assistant professor of art & design, will be featured speakers at the Indiana Humanities Tilt Mixer Oct. 18.
TILT 2017 features two rounds. In each round, a pair of speakers, one from the arts, one from the humanities, will each give a short talk (10-12 minutes) on their topic. After the brief presentations, the audience is encouraged to think outside the box, asking questions that relate both topics to each other or that can be answered by both speakers.
Wednesday, October 18 | 5:30 p.m.-7:30 p.m.
The Speak Easy Downtown
Round 1: Afrofuturism and Letterpress (Leah Milne and Katherine Fries)
Round 2: Jeremy Benthem and compact discs (Rebecca Shindel and Rob Dixon from Indy Jazz Fest)
Doors open at 5:30 p.m. for time to mix and mingle. Program starts promptly at 6 p.m. Complimentary drinks and light hors d'ouevres will be provided.
About TILT Mixer
In celebration of National Arts & Humanities Month, Indiana Humanities and the Arts Council of Indianapolis host TILT: An Arts & Humanities Mixer. TILT is designed to reinvent the traditional lecture, pairing one arts expert and one humanities expert to discuss two completely different topics followed by a quirky and highly participatory Q&A from the audience.
The goal? An evening that showcases the variety of the arts and humanities and that unleashes the sense of experimentation, fun and thoughtfulness that animates our work.
The audience is encouraged to unleash their inner nerd, soaking in fascinating, possibly obscure and hopefully new information.