New communication channels broaden UIndy's reach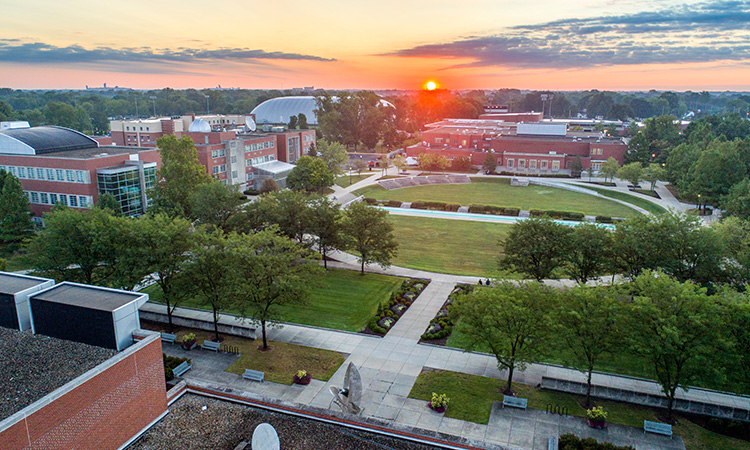 Stories of student success, faculty collaborations and community partnerships with the University of Indianapolis will be featured prominently on enhanced digital communication channels designed to showcase the University and its impact.
The channels leverage the flexibility of digital platforms and social media to offer numerous platforms from which to broadcast UIndy news and raise the University's profile both locally and abroad. Visit connect.uindy.edu to see a full list of communication resources.
UIndy360, a comprehensive news site, offers in-depth features on university partnerships and programs with sections devoted to innovation, discovery and impact. That's also where you'll find University news releases and updates on campus news, such as the interprofessional emergency simulation exercise conducted in August by the College of Health Sciences or the wide variety of disciplines that offer UIndy students valuable hands-on fieldwork opportunities. Our popular monthly highlight video is posted to UIndy360 every month.

Intercom, a new internal site, provides campus updates, staff and faculty profiles, academic achievements, research news, professional development opportunities and events. From UIndy faculty in the news to the staff who keep the University humming, Intercom is designed to keep you in the know.

"We've made it easier than ever to share information across these expanded channels as the University reaches a broader internal and external audience," said Jeanette DeDiemar, vice president of University Communications & Marketing. "We've also enhanced media relations and social media strategies to continue raising awareness."

The enhanced communications strategy includes an expansion of the University's social media footprint across all active channels, with a focus on Facebook, Twitter and Instagram. As part of a coordinated strategy, the power of digital platforms is maximized through cross promotion of content on Intercom, UIndy360 and UIndy.edu.

To further broaden the University's reach, a new social media ambassador program enlists the help of students, staff and faculty as advocates. The UIndy Connectors will share information, successes and events to their personal networks to help advance the University mission. Learn more about the program here, and apply to become an ambassador.
Email newsdesk@uindy.edu to share story ideas or feedback. Please help us to ensure the accuracy of your story ideas and news submissions by including as much information as possible. To view other Communications & Marketing resources and services available, visit our recently launched website as well as information on upcoming workshops.