Liz Whiteacre publishes poetry in Disability Studies Quarterly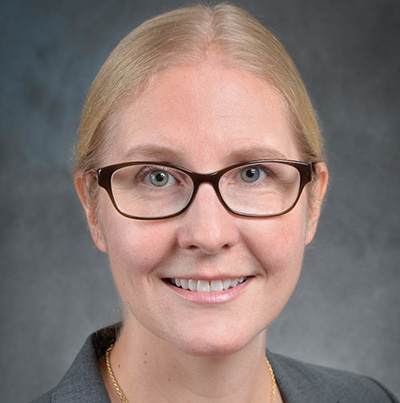 Liz Whiteacre, assistant professor of English, published five poems in the September issue of Disability Studies Quarterly.
Artist's statement:
These persona poems are inspired by the transcript of a young adult who has Osteogenesis imperfecta. His interview was part of the study "Pre-Enrollment Considerations of Undergraduate Wheelchair Users and their Post-Enrollment Transitions" published in The Journal of Postsecondary Education and Disability, which was conducted by Roger D. Wessel, Darolyn Jones, Christina L. Blanch, and Larry Markle. Because the researchers were so moved by the participants' experiences, they requested I turn their stories into poems. They offered me the interview transcripts and notes from a focus group discussion, the article, and I researched the injuries and diseases discussed by the study's participants. I was also able to draw upon the experiences I have had with spinal injuries and teaching students transitioning from high school to college, since I have taught Freshman composition at various schools since 2002.
The goal of this persona project is to partner academic research and poetry to share narrative information collected in a study about college wheelchair users with new audiences. The young wheelchair users' experiences with disability and typical college hallmarks, like increased independence, new responsibilities for self-care, serious relationships, homesickness, and culture shock are both unique and relatable. These stories offer readers glimpses into the experiences of young people struggling to find a path that will lead them towards their adult selves—any college student, past or present, will see themselves reflected in these personas.
Citation: Whiteacre, Liz. "The Campus Wheelchair Project: 5 Persona Poems." Disability Studies Quarterly, vol. 37, no. 3, 2017, http://dsq-sds.org/article/view/5813/4707. Accessed 5 Sept. 2017.