Incomplete grades notification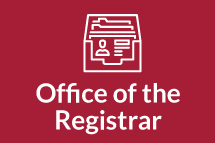 Reminder that outstanding "I" (incomplete) grades from Semester II, 2016-2017 are scheduled to roll to grades of "F" on Monday, November 6 per the incomplete grade policy listed in the Academic Catalog.  Students with outstanding grades of "I" from Semester II, 2016-2017 were notified on Monday, October 23.
Instructors wishing to extend the Semester II 2016-2017 incomplete deadline for their students should contact Records & Registration Coordinator Kathy Elliot at elliottkj@uindy.edu.