Community Health Clinic update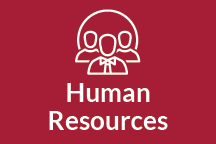 One of the benefits of employment of the University of Indianapolis is the institution's commitment to the health and wellness of our faculty and staff. For the past two years, the partnership between the University and Community Health Network has benefited our students, faculty and staff – providing community health services and experiential learning for students. In recent years, health care costs have continued to rise across the country. The University and its employees have not been immune from this trend.
As the partnership between the University and Community Health has matured, a review of operations and resources has identified additional ways to enhance employee health benefits while providing employees with opportunities for cost savings. These collaborative efforts have resulted in a broad strategy that includes both immediate and longer term changes that will extend access and services.
The first of these changes, effective as of this week, is the transition of clinic staff, clinic hours and services to be managed by the Community Health Network.
A second immediate change impacting employees and immediate family (spouses and children 12 years and older) are the expanded hours for the Community Health Clinic, located in the first floor of the Health Pavilion, to include all-day service Monday through Friday  and late closing each Wednesday. The FAQ sheet below includes information that will help you to take advantage of many convenient services available to you as a University employee.
We will continue to provide updates on services during this transition. In the meantime, information regarding the transition can be found on my.uindy.edu and from the Community Health Network page.
For questions regarding the UIndy Health and Wellness Center managed by Community Health Network, please contact Tammie Bryant, Community Health Network Regional Nurse Manager, at 317-497-6169.
Click to see clinic services.