UIndy and INHP mark first anchor housing closing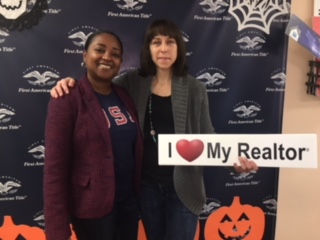 The Indianapolis Neighborhood Housing Partnership (INHP) has announced the first anchor housing closing with a University of Indianapolis employee.
Jessica Bannon, assistant professor of English, purchased a home using the down payment assistance UIndy and INHP offer. The program offers UIndy employees financial assistance to help purchase a home in the neighborhoods around the University. The program is first-come, first-served, and the amount of home purchase assistance is limited. Learn more about it.

Visit INHP South at their new location on UIndy's campus. The current office location will close Monday, Nov. 20. Starting Monday, Nov. 27, you can find the INHP South team at the new office, located on the University of Indianapolis campus at 4039 Otterbein Ave., Indianapolis, IN 46227. You may park in two spaces designated for INHP guests in the parking lot east of the Stierwalt Alumni House. If the two INHP spaces are full, additional free parking designated as Campus Visitor Parking is available at the UIndy Student Health and Counseling Center at the corner of E. Hanna Ave. and Matthews Ave. View the interactive campus parking map here.