Five things you didn't know about Marisa Albrecht, library director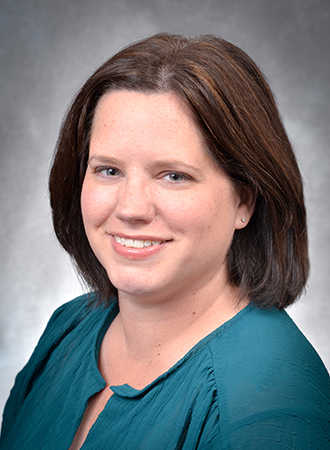 Marisa Albrecht serves as library director of the Krannert Memorial Library at the University of Indianapolis. She grew up in central Indiana and holds a B.A. in geology and an M.L.S. from IUPUI. She became interested in becoming a librarian while working at IUPUI's library during her undergraduate years, and worked at a public library and a small government library before coming to UIndy in 2008.
1. What's the most rewarding part of your job?
"Making the library a place that students enjoy. I have tried to make the library feel as welcoming as possible and I believe the students have appreciated that."
2. Tell us something about your job (or about the library) that people might not know?
"We have developed a small collection of more fun, non-academic books that are on the first floor by the elevator. Students have been asking for something like this for years, and we were excited to try it out."
3. What do you do when you're not working at UIndy?
"I spend lots of time at parks, with our dog. We go hiking, camping, or just to the dog park to see other puppies."
4. Favorite writer and/or book? Why?
"My favorite book is probably Ishmael by Daniel Quinn. I like it because I am interested in primitive cultures and sustainability of society. It's quite thought-provoking."
5. What would people be surprised to learn about you?
"It took me eight years to finish my undergraduate degree – I kept changing my mind! (And it didn't help that I went part time when I got married.)"
Bonus question:
Fill in the blank: The world would be a better place if…
"We were more motivated by the acquisition of knowledge than of wealth – like in the Star Trek Universe!"