IT launches Adobe Enterprise ID License structure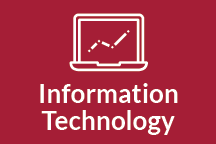 On Nov. 9, IT launched the new Adobe Enterprise ID License structure for UIndy employees.
Employees should receive two email messages from Adobe. If you haven't already done so, please follow these steps:
The first email you receive will be "From: Adobe Systems Incorporated" and will provide a link for claiming your Adobe account:
Click on the "Complete Profile" link in the email to claim your Adobe account.
Your username will be your UIndy email address.
You will set up a password unique to your Adobe account. (Please note: this password will not change when you change your UIndy account password; Adobe password reset issues can only be handled by client support at Adobe.)
Follow the prompts to complete the installation process for the Adobe products you need.  We have also created more detailed instructions for you.
The second email (or last one you receive "From: Adobe Creative Cloud") can be ignored as it is simply a confirmation of the account creation.
As a reminder, your new Adobe Enterprise ID account provides:
Ability to be logged into your UIndy Adobe account on two devices simultaneously to support work-at-home use (this replaces the $9.75 annual fee for Creative Cloud previously available to employees for personal use).
Access to cloud storage for Adobe products (we recommend that you do not store any non-UIndy projects on your UIndy Adobe account as access to your individually-named license will terminate on your last day of work).
Please note that as long as your are an employee of UIndy, you will sign into Adobe with your "Enterprise ID" account.  Your Enterprise ID account can be converted to a personal Adobe ID account when you cease employment at UIndy, but you will need to personally subscribe to any Adobe products that you wish to continue using at home.  In addition, due to UIndy licensing restrictions, this program is not available to students.
For future reference, you will find this information on the My UIndy Tech page; click on the Adobe License Info button.  As always, if you have additional questions, please contact the Help Desk at help@uindy.edu or (317) 788-3318.