End-of-semester tutorials in the Writing Lab: Nov. 27-Dec. 8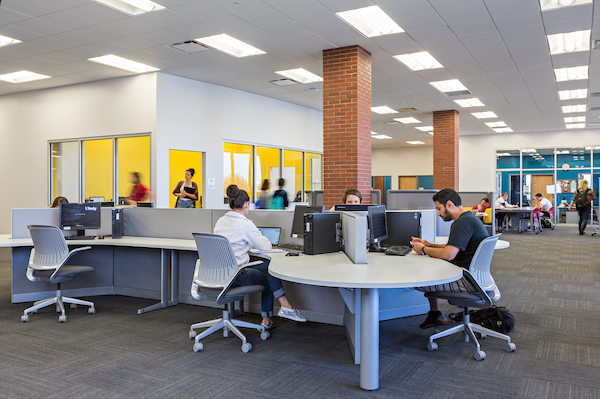 From Monday, Nov. 27 until Friday, Dec. 8, during many afternoon and evening hours, the Writing Lab will have extra staff on hand to help students with all their end-of-the-semester papers.
Since we reduce* our schedule and staff during final exam week (we will only be open for the first two days of final exam week on Monday, Dec. 11 and  Tuesday, Dec. 12), the two weeks prior to final exam week are the best time for students to complete their papers, portfolios, etc. Please visit the Writing Lab section on the  MyUIndy page (on the "Student" tab) to make an appointment. Appointments are not required but are recommended.  From Nov. 27-Dec. 8, the extra staff will be on hand to handle appointments and walk-in clients, so if you see that all the slots are already taken, you can still come to the Lab and be served as a walk-in. Please note that these walk-in tutorials will be handled on a first-come, first-served basis.
– FROM THE WRITING LAB/Rick Marshall & Dawn Hershberger