Etchings turns 30 with birthday bash, special anniversary editions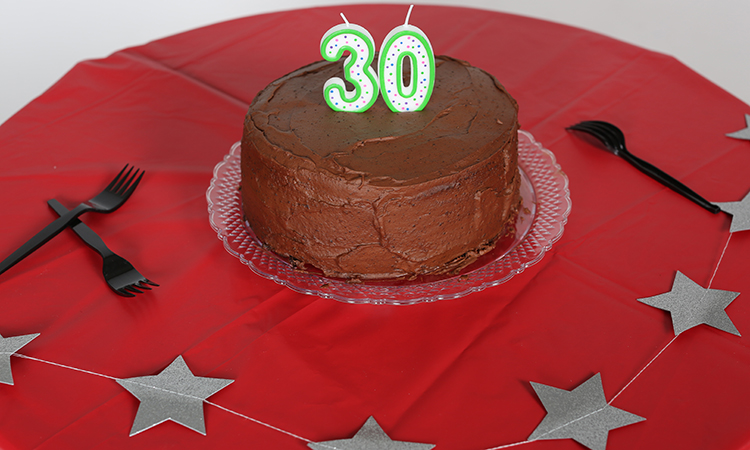 Etchings literary journal is turning 30 years old, and the University of Indianapolis is celebrating with a birthday bash and the launch of two landmark issues this academic year.

A party to celebrate the special anniversary edition of Etchings 30.1 will be held from 3-5 p.m., on Monday, Dec. 4, in the Blue Law Room (302) of the Krannert Memorial Library. The celebration features performances of music, poetry, prose and art. (L/P credit available.)
Published each semester, Etchings showcases the the best creative writing (poems, short stories and creative nonfiction) and artwork from UIndy undergraduate and graduate students as well as faculty, staff, and alumni.
Explore Etchings and sign up for a subscription.

""That unique mix of contributors creates a distinct and engaging representation of the creative arts at UIndy,"" said Kevin McKelvey, associate professor of English.

From graphic design to editing and creative writing, Etchings provides students with hands-on experience in publishing. Student editors solicit submissions, select creative pieces for publication, design and lay out the issue, work with contributors, host a launch party and publicize the current and future issues.
""This is a student-run publication, and it is a privilege to see editors take their roles seriously and produce professional-quality products. They begin the term as students interested in creative writing and art and end the term as editors, ready to take on new publishing projects,"" said advisor Liz Whiteacre, assistant professor of English.
Editor Jimmy Nelligan ''18 (English, with concentrations in creative writing and English literary studies) appreciates working in a team environment.
""Being able to collaborate throughout a semester to finish a project with a team is very applicable to different careers in various fields. Personally, Etchings has helped me become a better leader, promoter, editor and team member,"" Nelligan said.

Kate Watts ''18 (English, with a concentration in literary studies), who also works as an Etchings editor, added: "I came to realize a new passion of editing next to writing. Etchings has taught me a new sense of collaboration with many different individuals and their vast majority types."
For contributors, it's a gratifying experience to see their work in print.

"Etchings is a good opportunity for emerging writers to get their work read. Getting published in the magazine tells me that what I'm doing is working and to keep writing," said Natalie McCann ''19 (creative writing major, literary studies and environmental science minors).

Reagan Moorman ''18 (pre-art therapy) submitted artwork that will be published in the next edition of Etchings.

""I saw it as a terrific opportunity to [get] my artwork out there. I love that UIndy has a fine arts magazine like Etchings. It shows our campus cares and supports this essential part of our society,"" said Moorman.