Service Expo, Active Allies Forum on Dec. 6 offers students chance to engage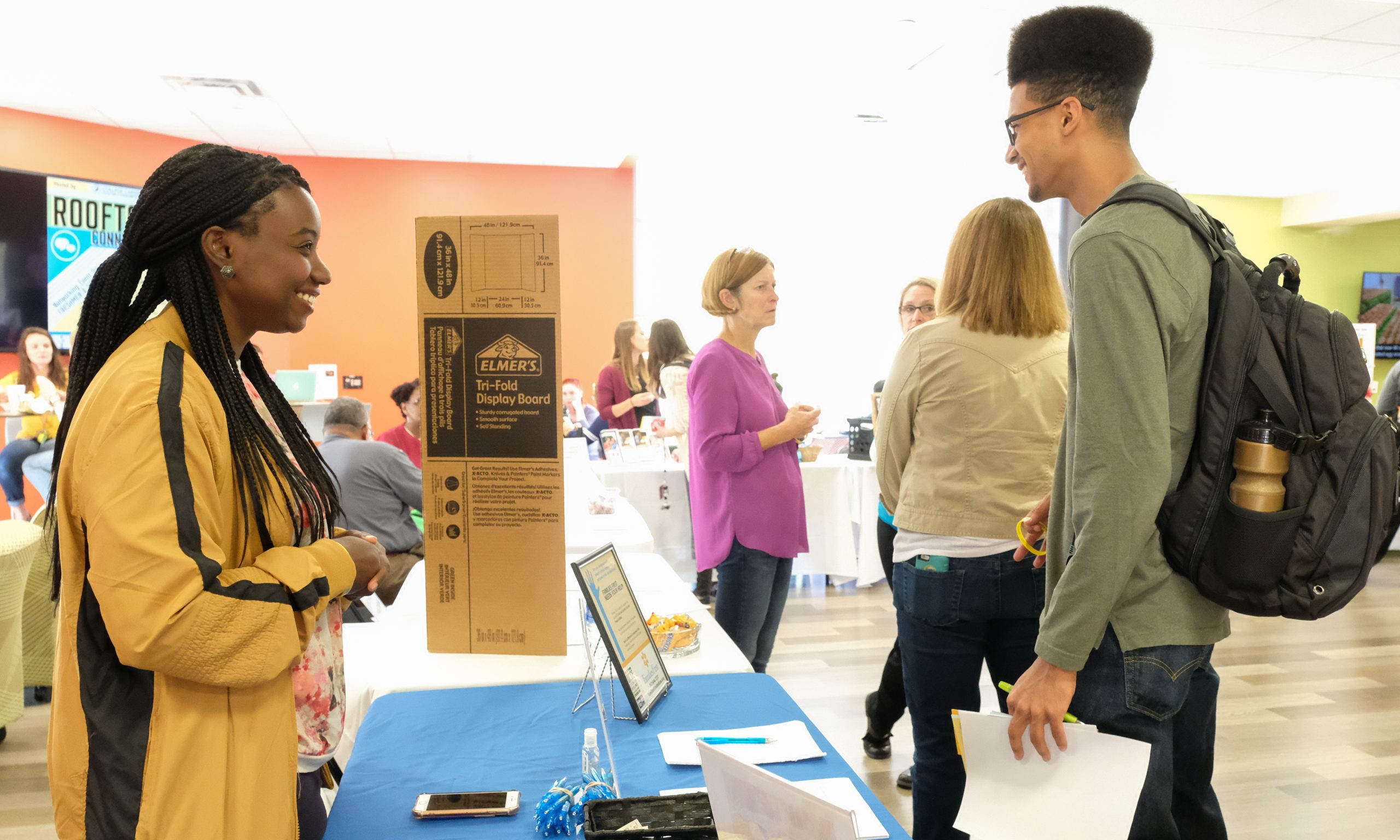 A Service Expo & Active Allies Forum on Wednesday, Dec. 6, will allow students, faculty and staff to learn about how the University engages in service-learning opportunities and continues the tradition of UIndy's motto, "Education for Service."
The Center for Service-Learning & Community Engagement (CLSCE) will host the event from 11 a.m. to 1 p.m., Dec. 6, in the Schwitzer Student Center Atrium & Engagement Space. L/P credit is available for the Service Expo.
Marianna Foulkrod, CLSCE director, said the ultimate goal is to remind students that they have the power to make a positive change in the community.
"We want to encourage our students to care and to act upon things that they want to see changed," Foulkrod said.
The Service Expo, a semi-annual event held at the end of every semester, is designed to inform the university community about how UIndy already engages in social change through service-learning.
"Our students are out there in the community, serving and learning and creating social change," Foulkrod. "But we also want to remind students who haven't been involved in that type of service that there is always something that they can do to contribute."
The Active Allies Forum, which immediately follows the Expo, provides students with the chance to discuss current social concerns.

"This is a truly new concept. We want the event to come together organically," Foulkrod said of the forum.
The idea is to get students' attention and inspire them to get involved in achieving equality for everyone.
That might be as straightforward as sharing a social media post to help spread awareness of a social justice issue, or calling your representative in Congress. Or it could take the form of thanking a veteran for his or her service, or writing a card to a sick child.

"Little acts of kindness matter," Foulkrod said. "They can be as little or as big as students make them. They can be for matters that our students care about."
The only prerequisite to participate is curiosity, Foulkrod emphasized. "Don't be shy. By allowing ourselves to be curious, then we don't normalize things. We allow an opportunity for exploration and transformation of our societies and communities – and ultimately our understanding of what inequality is to us."