December 2017 Graduation: Meet Annie Barton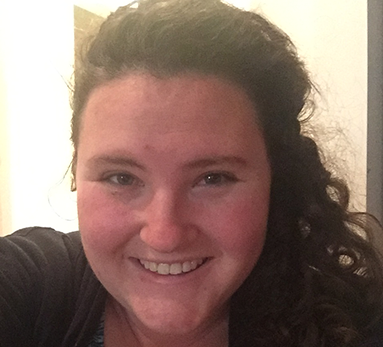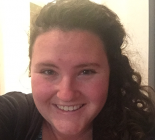 Annie Barton '17 (M.A., educational leadership) '13 (elementary education) is a special education teacher at Christel House Academy South who is using her qualifications to advance her teaching career. With her master's degree, she plans to work as an instructional coach, assistant principal and one day lead as principal of a school in the Indianapolis area.  
Q. What made you decide to enroll in the University of Indianapolis' educational leadership program? 
A. I decided to enroll for the Education Leadership Program (iLEAD) because I knew that the level of preparation I would receive would be top-notch. The structured experiences have given me the opportunities to grow in my own school and visit other schools as well. The number of relationships built during this process have been outstanding and greatly increased the size of my professional network. Through the projects and assignments I have had a chance to shadow and perform leadership tasks in my own building. I can confidently take on a new role as a school leader.
Q. Describe your work experience since obtaining your bachelor's degree in elementary education.
A. The opportunities I had as an undergraduate helped me to work a maternity leave in Warren Township immediately following graduation. I was hired on at Christel House Academy South to work their summer school program that following June. Near the end of summer school, I was offered a position as the K-3 special education teacher. Currently, I still work as the K-3 special education teacher in addition to serving as lead teacher for the kindergarten and first grade teachers. I was able to implement my coursework consistently at CHA, from analyzing data and creating a long-term plan to increase student achievement to providing professional development on special education.     
Q. What specific skills in this program will help you achieve your future career goals?
A. In this program, we gain experience with educational laws, working with school finance, using data to inform school goals, professional development and leadership – all the pieces we need to be a successful school leader are provided during the course of the five semesters.
Q. Were there any faculty, staff or students at the University who made a strong impression on you or helped you along the way?
A. This program has a great structure where we completed fieldwork activities for each semester coordinated by [iLEAD Field Coordinator] Lynn Wheeler (assistant professor of teacher education). We consistently had her support throughout the entire program and built extremely strong relationships. My fellow cohort members were talking just last night about how it was a bittersweet feeling to complete our final fieldwork conference calls this semester.
Q. Would you recommend this program to prospective students?
A. I would absolutely recommend this program. This program will push you to become a better version of yourself. You will leave accomplishing projects and work that you could not imagine doing on day one. The curriculum and teachers are consistently updated to ensure they are producing graduates prepared to what real life leading expects. I am so thankful for my time at UIndy.
Q. Overall, would you recommend the University of Indianapolis?
A. UIndy is a fantastic place to be. It is a tight-knit community that is always working to be ahead of the game. The professors are supportive and the relationships you build are long-lasting. It seems I have focused on relationships a lot, but they are so powerful when looking forward in life and your career. To this day, I am welcomed back on campus with open arms. Forever a Greyhound!

Read about other 2017 December graduates.
Learn about 2017 December graduation.