December 2017 Graduation: Meet Giauna Neville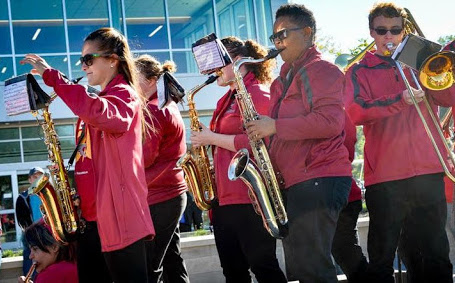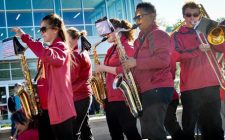 Giauna Neville has loved music since the sixth grade when she started playing clarinet and saxophone. Since enrolling at the University of Indianapolis, she has found a way to expand her musical talents and chart a career path for herself.
This December, she will graduate from the University of Indianapolis with a bachelor's degree in music education, with a primary focus on percussion and a secondary focus on piano. Neville  plans to attend graduate school next year for jazz studies, and credits the University for growing her diverse musical background into a budding career doing what she loves.
"UIndy prepared me well for this career path because I participated in jazz groups while I was on campus. I developed more of a passion for jazz and drumming, so I officially decided to take my studies even further."
She credits specific faculty members with serving important roles in her growth as a musician and preparation for her career.
"My faculty advisor, Dr. Rebecca Sorley, and my private teacher, Paul Berns, changed my life and how I am as a musician," she explained. "They pushed me at times when I wanted to give up and they are the reason I am where I am today! I thank them both from the bottom of my heart."
More than 50 student organizations exist at the University. Giauna said the Black Student Association (BSA) and National Association for Music Education (NAfME) helped her become closer to her peers, teachers and other music educators in the state.
"BSA helped me keep up with current events and provided opportunities that were non-music related," she said. "Being involved with NAfME was nice because I could talk to others who were going through the same process as me."
She wants potential students to know that, regardless of your major, University faculty make you think outside the box.
"From the top-notch programs to the faculty in them, you will be challenged in all your classes," she said.
"UIndy went above and beyond my expectations! I got to experience the full 'college experience' and so much more. It was a lot of hard work, but it was all worth it in the end!"
Read about other 2017 December graduates.
Learn about 2017 December graduation.