UIndy expands summer camp options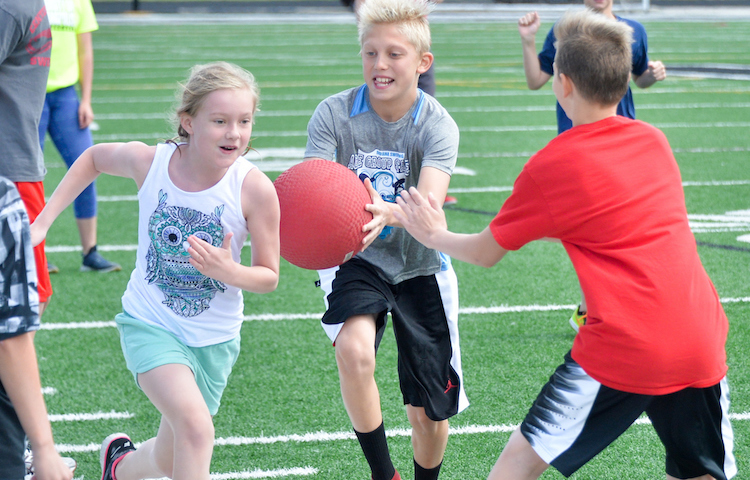 Camps like "Drone Mission Mania," "Ultimate Obstacle Courses," and "Superhero Missions" are just a few examples of the exciting new summer camps that will be available at the University of Indianapolis in Summer 2018.
Rachelle Merkel Diaz, director of summer programs, said the camps offered by the University stand out from other options across Indianapolis because they are devoted to specific activities, allowing kids to explore an interest at a deeper level.
"When I started working here a few years ago, I heard comments like 'Oh, I had no idea there were summer camps here,'" Merkel Diaz said. "Now we're changing the conversation to 'what camps do you have this year?'"
The University will offer about 50 summer camp options in 2018, and registration is now available. Programs are geared toward kids ages six to eighteen and usually last four to five days.
More than 1,000 kids attended a summer camp at the University in 2017, and that number is expected to continue to grow.
"We're also seeing students return for multiple sessions. It's nice to see them come back, because it tells us they're really enjoying the experiences," she added.
Merkel Diaz said summer programs are important for the University because they help the community become more familiar and more engaged with the campus. Additionally, a busy campus all year long helps to support retail businesses in the neighborhood.
"By expanding what we're doing in the summer, we're building relationships with students early on," she said. "Hopefully they want to come back again, not just in the summer, but as future students."
Beyond 2018, the vision is to continue growing University offerings to include more science and arts camps and to expand the interest areas to draw in a wider range of participants, Merkel Diaz said.
"We would like to continue broadening partnerships with community schools and organizations to re-engage the south side and promote the University as a resource hub for unique and interesting events all year long," she added.
New opportunities in 2018 include:
An engineering camp will introduce campers to hands-on experience with designing, building and racing their own radio-controlled cars. Students in grades 9 – 12 will work on the project using computer-aided designs, 3D printing and laser cutting technology. 
A variety of drone-themed camps. The University is partnering with

Drobots

instructors, who will lead a variety of day camps for kids in grades 3 – 5 and grades 6 – 8 who are interested in learning to fly drones.

Find details about drone camps here.
Overnight team camps for high school

soccer

,

women's basketball

and

men's basketball

players. Teams will have the opportunity to stay overnight in the residence halls for several days, be mentored by college athletes and get feedback from University coaches.
A camp for high school students interested in learning about the field of physical therapy. The program will be hosted by

MICI-AHEC

on the University's campus and include several field trips.

See camp details

.
Returning favorites in 2018 include:
Grand Camp, a camp with cross-generational activities for grandparents and grandkids to enjoy together.

Learn more

.
Theatre camp "

From Story to Stage

," which allows campers to get hands-on experience with

playwriting, acting, costume design and more.
The 24th annual

Piano Camp

, designed for beginners and intermediate students age 7 – 12. The weeklong day camp ends with a recital in Ruth Lilly Performance Hall for family and friends to enjoy.
STEM camps like

Math Beyond Numbers

(for grades 6 – 8) and Radical Robotics, a partnership with Center Grove High School that allows their robotics club to host on-campus activities that are open to the general public.